Outcomes of Boorhaman Residency Program


Location: Wangaratta Art Gallery, Vic
Year(s): 2018
Curator(s): Eugene Howard, Kate Hill
Participating artists: Chaco Kato, Dylan Martorell, Kate Hill, Eugene Howard
Status: Completed
Team: Co-conceived by Eugene Howard and Kate Hill
Talks: Opening by former Boorhaman Primary School Principle, Judy Byrne and Director of the Wangaratta Art Gallery, Simone Nolan
Supported by: Australia Council for the Arts, Creative Victoria (VicArts), the Besen Family Foundation, Australian Cultural Fund, Rural City of Wangaratta Council





.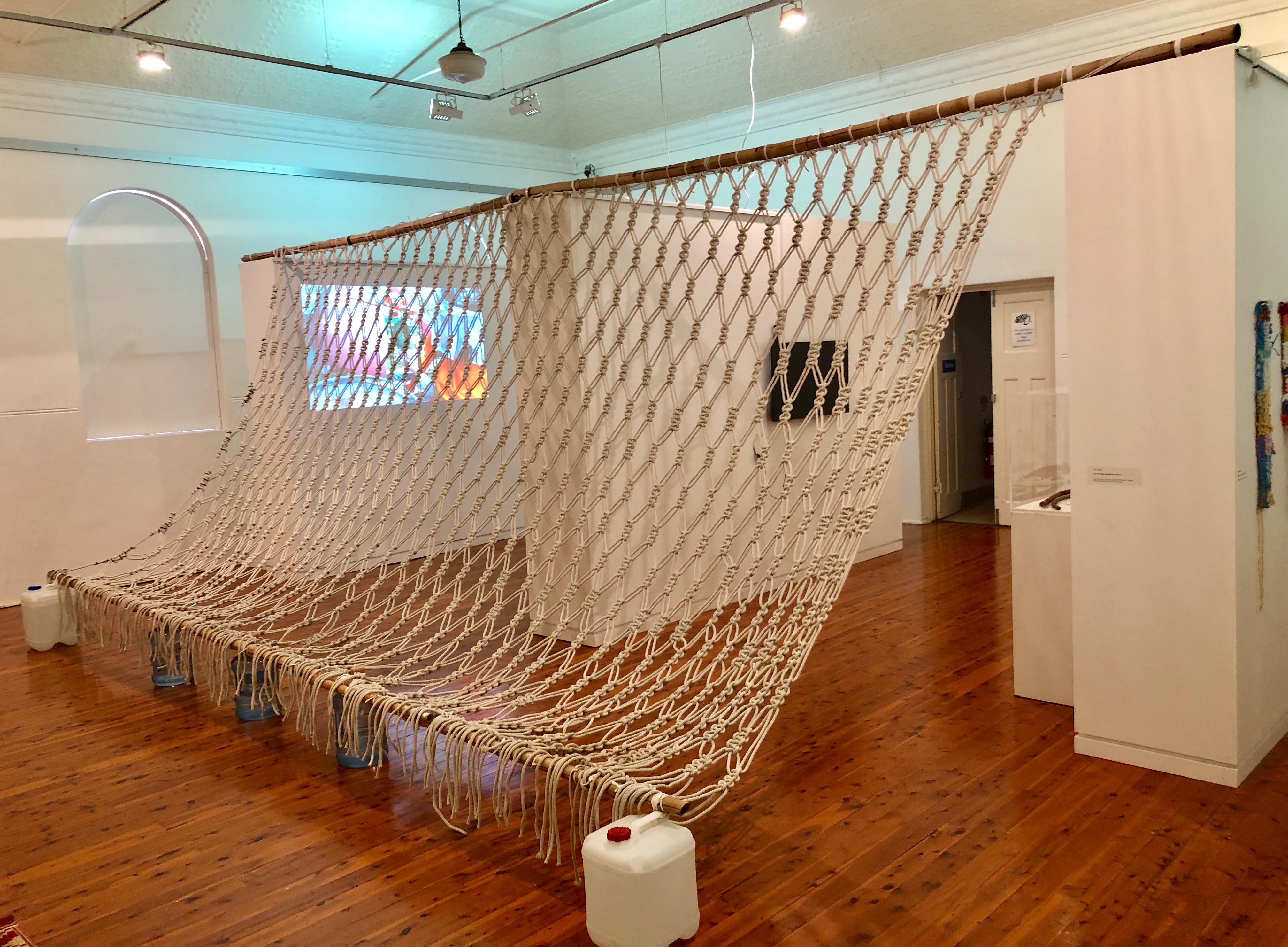 Video by Eugene Howard





Outcomes of Boorhaman Residency Program presents an eclectic array of art works and objects made and collected during the inaugural Boorhaman Residency Program, in the spring of 2017.


A wide net has been cast to capture the constituent parts of the Boorhaman Residency Program for presentation here at Wangaratta Art Gallery. What is presented includes central elements from Chaco Kato and Dylan Martorell's residency reflecting key tenets of their respective practices and modes of working, an incisive text contextualizing the Boorhaman Program within a broader critical arts ecology by writer Abbra Kotlarczyk and documentation of the site and its recent history as seen through the 'detritus' gathered around the school buildings over time, as well as objects collected from around the town of Boorhaman. Additionally, sound recordings, conversations and a short video capture a brief snapshot of the atmosphere and energy present throughout the program.


Chaco Kato presents a suite of sculptural textile works made whilst immersing herself in the unique environment of Boorhaman. Recurring processes and materials within Kato's practice are powerfully present here, as seen through the utilization of ubiquitous orange scaffolding presented as an improvised weaving 'loom', the re-use of materials that are in constant circulation within her practice and the large-scale repetition of simple craft techniques such as knotting, macramé and weaving. This installation incorporates segments of an ambitious large scale knotted rope work made by Kato on site in Boorhaman, originally tensioned between a majestic Lemon Scented gum (Corymbia citriodora) at the Boorhaman Primary School. An array of collaboratively woven wall hangings are presented here also, used during the residency as a catalyst for nurturing communion between the artist and local people.


Dylan Martorell presents a series of photographic collages and a video work archiving the chaotic and cacophonous collaborative endeavours between the artist and local youth. These works offer a tender and humorous insight into the series of workshops delivered by Martorell, whilst highlighting elements of the 'bower-bird aesthetic' and site-specific sculptural activity that Martorell has become renowned for. With the generous support of many locals from around Boorhaman, various discarded pieces of farm machinery and detritus from daily life were gifted to Martorell, these objects form the bedrock for the project he produced.


This program took place at the dis-used Boorhaman Primary School in the small town of Boorhaman on PBangerang country some 18km NW of Wangaratta. The Boorhaman Residency Program was devised by Eugene Howard and Kate Hill (directors of Residency Projects), who sought to bring new life to the school





grounds whilst offering an opportunity for artists to experience an environment and communities distinct from their own. This program afforded the communities of Boorhaman and surrounding areas the opportunity to engage with and contribute to the various installations at the Boorhaman Primary School. During the Boorhaman Residency Program artists Chaco Kato and Dylan Martorell held a series of workshops at the Boorhaman Primary School, these workshops were attended by both adults and children and contributed significantly to what you see here today.





This exhibition draws into focus the broader philosophical framework of Residency Projects, of which the Boorhaman Residency Program was the inaugural program. Residency Projects was formed to enable creative practitioners and organisations to spend time in significant places deepening their practice. Residency Projects engages creative practitioners and professionals from multiple disciplines, through a responsive and flexible 'residency' model creating a space for conversation and collaboration. Residency Projects values place, ecology and community, the driving forces behind the Boorhaman Program.

Eugene Howard and Kate Hill would like to thank the numerous people and organisations that helped to make this project happen, some of the most important include:
Judy, Barry & Merryn Byrne
Helen Hill
Alan and Colline Muir
Abbra Kotlarczyk

Grey Shrike-thrush (Colluricincla harmonica)

Boorhaman Pub

Bruck Textiles

Mary & Norm Naughtin

Boorhaman CWA

Daniel Santangeli

Workshop participants and all parents/guardians

Justine Ambrosio (Rural City of Wangaratta Council)

Millie Cattlin and Joe Norster (The Projects)

Michelle Zemancheff (Nillumbik Council)

Wangaratta Art Gallery

Ian and Faye Livingstone (for their mowing)
Riley Minns

Creative Victoria

The Australia Council for the Arts

Creative Partnerships Australia

The Australian Cultural Fund

The Besen Family Foundation

The State Government of Victoria: Department of Education and Training, the Department of Treasury and Finance and the Department of Premier and Cabinet






This project has been assisted by the Australian Government through the Australia Council, its arts funding and advisory body, the Victorian Government through Creative Victoria and by the Besen Family Foundation through Creative Partnerships Australia's Cultural Fund.