Incredible time walking across Gariwerd National Park recently, with some great people, producing the work of photographer John Gollings AM. Supported by Jake Goodes, Parks Victoria's Aboriginal Heritage co-ordinator for western Victoria. Goodes is conducting incredible work preserving cultural sites and protecting them from further damage during a time of immense pressure.


Gariwerd has approximately 90% of Victoria's known rock art sites and is Djab Wurrung, Jardwadjali and Gunditjmara Country (Barengi Gadjin Land Council, Gunditj Mirring Traditional Owner Aboriginal Corporation and Eastern Maar Aboriginal Corporation), amongst others. Fantastic to be granted access to a range of sites from Mt Difficult Range, to the Victoria Range and both of the Black Ranges, including the recently re-discovered 'Bunyip Cave', over the past few months as I work on a documentation project as a producer and researcher. Also thrilling to be present for the re-discovery of some rock art, with prompt registration by Aboriginal Heritage Victoria officers who were present. More to come...




---
Curated exhibitions at Hamilton Gallery
A STITCH IN TIME

30 November - 16 February 2020
Opening 3pm 30 November, 2019
Hamilton Art Gallery
Victoria
Artists: Fiona Abicare, Vicki Couzens, Marion Manifold, Sanné Mestrom, Sally Smart, Kylie Stillman and Louise Weaver
Curated by Maudie Palmer AO and Eugene Howard

A Stitch in Time brings together the work of seven prominent, contemporary Australian artists, each working across a broad range of media from painting, sculpture and printmaking, to design and installation. These artists are unified by a shared interest in working with an array of traditionally craft-related techniques. Predominantly classified as an 'inferior art' in Western history, the elevation of craft as a 'high art' and the recognition of women artists has been inextricably linked. Today, craft practices sit resolutely within contemporary art, imbued with consequential cultural and political power. A Stitch in Time presents artists who skilfully enfold a myriad of techniques and processes into works of profound potency.



A DOG'S LIFE

21 September 2019 - 20 January 2020
Opening 3pm 30 November, 2019
Curated by Maudie Palmer AO and Eugene Howard

A Dog's Life, now showing in Hamilton Gallery's Print Gallery, celebrates the unique connection between humans and dogs, and includes works by Michael Leunig and Jacqueline Mitelman, with submissions also sought from the public.

Michael Leunig and Jacqueline Mitelman are acclaimed Australian artists. Mitelman is one of Australia's revered photographers, winning the National Portrait Prize in 2011. Michael Leunig has been hailed by The Sydney Morning Herald as the 'grassroots philosopher of innocence, melancholy and disillusionment', he was made a national living treasure by the National Trust in 1999. This exhibition showcases an exquisite selection of Leunig and Mitelman's finest canine focussed works, and also includes stories from author and broadcaster Phillip Adams and actor John Wood, amongst others.


PUBLIC SUBMISSIONS:
Members of the public are invited to submit two-dimensional artwork on paper for inclusion in A Dog's Life. This may include drawings, paintings, photographs, poems or other written text, no greater in size than A3. A record Loan Form is available from reception at the Hamilton Gallery, or Click Here. All works must be delivered to the gallery by 5pm 23rd November.

These submissions must have dogs as their primary focus.



.

Image: Jacqueline Mitelman
Isabella
Gelatin silver photograph 1998
48 x 37 cm
Private Collection



---
In development: Garambi Baan⋰Laughing Waters Residency Centre
Location
: Eltham, VIC
Year(s)
: 2017-
Status
: In-development (2020 launch)
Supported by
: Creative Victoria, Nillumbik Shire Council, Parks Victoria, Department of Environment Land Water and Planning (DELWP)
Partners:
Wurundjeri Woi Wurrung Cultural Heritage Aboriginal Corporation,
Parks Victoria,
Nillumbik Shire Council
Artistic partners:
Ilbijerri Theatre,
Next Wave Festival,
Midsumma Festival,
Arts House,
Bundoora Homestead (City of Darebin),
Maroondah City Counci, RMIT University
In-development since 2017, the
Garambi Baan⋰Laughing Waters Residency Centre
will be housed in two significant buildings within a conservation reserve managed by Parks Victoria on Laughing Waters Road, Eltham. These two buildings were operated as a residency program from the mid 1990's up until the closure of the program by Nillumbik Shire Council in 2015. They are both important buildings, having been designed and built by landscape architect Gordon Ford and architect Alistair Knox, respectively. The two buildings require urgent restoration works to halt their advancing deterioration.
Residency Projects will deliver a responsive, multi-streamed program that will include l
ive-in residencies for independent artists and groups of all disciplines;
annual program of public talks, events, workshops and exhibitions;
residency stream for partnering arts and cultural organisations to develop major new projects and a
rts and cultural use by the Wurundjeri Woi Wurrung Corporation, including collaborative projects with Residency Projects.
Founding Partners
Principle Partners
.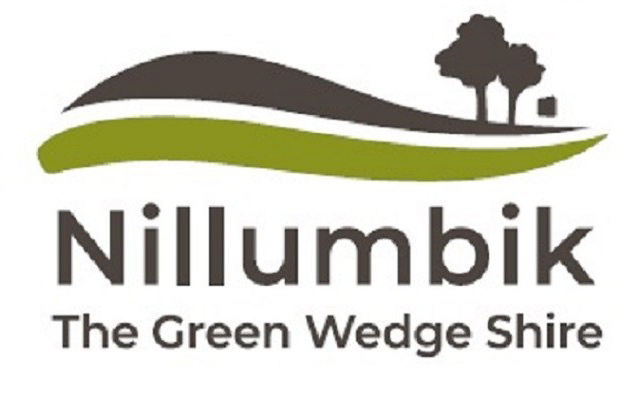 Industry Partners
Supporters
Residency Projects ackowledges the Wurundjeri as the Traditional Custordians of Garambi Baan (Laughing Waters), we thank the Wurundjeri Land & Compensation Cultural Heritage Council Aboriginal Corporation for their support and partnership. We also thank Parks Victoria and Nillumbik Shire Council for their partnership and ongoing support.
---
Recent archive
Teapot

15 August - 22 September 2018
Craft Victoria, Melbourne


An ongoing collaboration with Yoko Ozawa. This exhibition saw three seperate handles made from fallen Eucalyptus to fit three of Yoko Ozawa's teapots, also glazed with Eucalyptus ash.

"From the elaborate to the minimal – this showcase at Craft presents the teapots of over fifteen contemporary craftspeople working across a diversity of discipline.

Whether functional or sculptural, each teapot possesses its own identity. Appearing across many cultures throughout the centuries, this well-known form has seen numerous interpretations and has left an indelible mark on the history of the world. While tea itself has been consumed for centuries, the teapot as we know it today is much more modern." (Craft)






---
Cabinet of objects collected from the grounds of the Boorhaman Primary School, 2017

Boorhaman
Outcomes of Boorhaman Residency Program

Wangaratta Art Gallery, Victoria
2018
A curated exhibition by Kate Hill and Eugene Howard building on the Boorhaman Residency of Spring, 2017.
Boorhaman Residency Project took place during the Spring of 2017 and is a project devised by artists Kate Hill and Eugene Howard, the directors of Residency Projects. This project has an overarching emphasis on how art practices can intersect with place, communities and environments to uncover a deeper level of understanding and connectedness.
The Boorhaman Project took the form of an artist-in-residence and project commission, with artists Chaco Kato and Dylan Martorell living and working in the small rural town of Boorhaman. Both artists responded to different site-specific elements through their works, and worked with community members through the delivery of workshops which contributed to the final project outcome, exhibited at Wangaratta Art Gallery in 2017.
http://wangarattaartgallery.com.au/outcomes-of-boorhaman-artist-in-residence-project/


Residency Projects Inc.
Directed by Melbourne based artists Eugene Howard and Kate Hill, Residency Projects exists to enable creative practitioners and organisations to spend time in significant places deepening their practice.

Residency Projects engages creative practitioners and professionals from multiple disciplines, through a responsive and flexible 'residency' model, creating a space for conversation, collaboration, production and presentation.

Residency Projects values place, ecology, care and community, and these were the driving forces behind our inaugural major program, the Boorhaman Residency, developed since 2013 and delivered in 2017.

Residency Projects is currently developing a major new residency program in partnership with the Wurundjeri Woi Wurrung Cultural Heritage Aboriginal Corporation, Parks Victoria and Nillumbik Shire Council due to launch in 2020.
Boorhaman Residency Program
Location: Boorhaman, VIC
Year(s)
: Development/consultation 2012-16, delivery 2017

Participating artists: Chaco Kato, Dylan Martorell
Status: Completed
Team: Co-conceived by Eugene Howard and Kate Hill
Welcome to Country: Pbangerang Elder, Aunty Betty Cherry
Supported by: Australia Council for the Arts, Creative Victoria (VicArts), the Besen Family Foundation, Australian Cultural Fund, Rural City of

Wangaratta Council

The Boorhaman Residency Program was co-conceived and developed by artists Kate Hill and Eugene Howard. This rural residency program was designed to transform the dis-used Boorhaman Primary School in Victoria's NE into a relevant and vibrant creative centre for diverse practices and trans-disciplinary collaboration. This residency model has been trialled through a pilot program in the Spring of 2017, with participating artists Dylan Martorell and Chaco Kato.


We have been generously supported by the Victorian Government through the Department of Education and Training through the provision of a licence agreement granting Residency Projects access to the dis-used Boorhaman Primary School, Creative Victoria through VicArts grants, the Australia Council for the Arts and the Besen Family Foundation through Creative Partnerships Australia's Cultural Fund.


Residency Projects: Boorhaman, Victoria
Published in Art+Australia
By Abbra Kotlarczyk


I: INTRODUCTION


"An act of hospitality can only be poetic."
—Jacques Derrida [1]

I would like to extend a virtual hand out to this thought experiment in order to elongate its function and to hold space for the relationship between poetics and hospitality. Like poetry, hospitality is an art made possible by a proclivity for encounter. It is in the generosity of information, the cooking of a meal, the gifting of an object and all the other material and immaterial acts of care that hospitality is afforded an elevated and an everyday cachet. It is in these small accumulative gestures that poetry comes to us as a verb, able to carry bodies into foreign surroundings. Whether supple of language or embodied form, poetry as a state of doing (and in many instances of un-doing) is by its very nature open, malleable and parasitic. In the case of artist residencies, a limber approach to reciprocity defines how and why these modes of making operate. Hospitality comes down to a series of exchanges between people, places and processes that is grounded in a given location—however physically or experientially defined—and in many cases pries open a post-colonial unsettling of the complexities of occupation.


In the case of Residency Projects' pilot program in Boorhaman, Victoria, a peripatetic approach to site has been central to the project's pragmatic and narrative outcomes. While the program was always set to take place in the small rural town of Boorhaman—located 18 kilometres to the north of Wangaratta in eastern Victoria on Pbangerang and Yorta Yorta country—its eventual form took four years to arrive at. It is with this extending impulse in mind that an analogy can be drawn between the project and what poets Rachael Zucker and Ross Gay refer to in conversation as the 'sustained durational attention'[2] of the long-form poem. According to Gay, the long-form poem gives up the illusory task towards perfection and furnishes a space for the regular happenings of a life: the stuff of labour and failure, of domestic interference and all the additional noise elements that work their way into the final work. These noise elements can be understood also in terms of informational parasites, a third triangulated definition of a broader parasitism that Michel Serres draws out in his 1980 book The Parasite. As Astrid Lorange notes in her review of the book: '...a parasitic relation, refers to both parties of parasitism as well as that which passes between them—confused messages, un-received signals, extraneous symbolics and waste.'[3] The interlocution of this informational white noise can be located within the organisational structuring of the pilot program, as well as in the crux of works produced: from the material and functional negotiations to the incorporated waste elements of the project's temporal sound and textile installations. And so, a series of lines can be drawn between the long-form poem, the parasite and the work of artist residencies such as Boorhaman; all revolve around a premise of residing within the work in order to arrive at an authentic expression of an original nucleus.


II: ON HOSPITALITY


One Saturday morning I arrive at Murnong House, family in tow, to an old homestead five minutes' drive from the site of the program at the centre of the small town of Boorhaman, population 126. The property is accessed by two cattle gates, a periphery of citrus orchards and daubs of wattle that pop with the last rites of the spring season. The homestead is host to artists-in-resident Chaco Kato and Dylan Martorell, program founders and managers Kate Hill and Eugene Howard and visiting family members and guests. The house is old and well loved, with themed rooms honouring its owners' occupations as Geologist on the one hand and Zoologist/Botanist on the other. Snake skins hang above the dining room door and the bathroom walls are papered floor to ceiling with Art Nouveau flowers of William Morris era, if not actually original. On entering the house, I gesture to its significance and ask how the connection to place was made. With a prior knowledge of Hill having been raised and schooled in Boorhaman, and her and Howard's protracted history having studied together and as continuing collaborators, Howard makes the connection known. The house was owned by family friends, with visits to Boorhaman as a young person signifying his own personal relationship with the town before he and Hill ever met. He lets me in on a winsome moment the two shared at university when learning of this shared history. Despite having known these two and the basis of their relationship for many years, I arrive at an increased sense of kinship as I start to stack up the many layers of this project that resound with new conviction. It is at this point that a lithe approach to hospitality starts to gather in my mind, as a kind of puzzle piecing of the various actants that have enabled this project—artists, managers, sites, communities, funding bodies, materials and channels of internal and external feedback. There is no one host in this nexus, but rather a series of interchangeable relations that are responsible for the holding and being held: from the lemon-scented gum tree that holds Kato's large weaving work; the structure of the school building that holds Martorell's interactive sound installation; the various sites that hold the resident artists and managers and the program that holds the community in an open invitation for creative engagement.


III: PARA-SITE


After a relaxed morning walking in the nearby Pbangerang (Warby) Ranges, we regroup and meet at the site of production: the disused Boorhaman Primary School, district no. 1996. Established in 1866, the original Boorhaman school was then known as a Common School, a forerunner to the State School model which provided equal opportunity to all children. With varying levels of attendance over the decades, the school eventually closed in late 2008 with seven pupils in attendance.[4] Up until a few weeks prior to the residency's launch, the local golf course and community hall were nominated sites of activity for the three-week long program. At this late stage, an original appeal to occupy the grounds of the school was granted by the Victorian Deputy Premier and Education Minister James Merlino, who personally owns numerous properties in similar stages of disrepair throughout the state. With the disused school and its grounds due for imminent redevelopment, permission to occupy the site was granted for the building's external spaces only. Aside from one community member showing some dismay at the use of the school's exterior spaces, Hill explains that most people were open and welcoming of the opportunity to engage the site through new creative avenues. Considering the nature of work being made—both site-specific, outdoor projects—what might otherwise be perceived as a functional limitation turns out to be an appropriate apparatus for a parasitic approach to institutional contingency and a genuine opportunity to engage the natural ecology of the site.

In addition to Serres' informational parasite, parasitism finds another expression via the word's deconstructed etymology: by definition the prefix 'para-' describes the 'sitting adjacent to' as well as the 'protecting of' something, in this case the disused school grounds. While the term 'parasite' conjures up a spate of pejoratives that are exploitative in their crudest form, the expanded 'para-site' becomes an adjunct framework for the happenings of Residency Projects where the metaphor functions in the obverse. Rather than enacted as a process of extraction, parasitism here fulfils a complementary role. Take for example that the Latin derivative of parasite is 'parasitus' which literally means one who eats at the table of another. This definition offers a more gregarious appreciation of a reciprocal host/guest relation that is not conditional to exploitation, but one that gestures to the true ethos of artist residencies more broadly. By extension, custodianship and care become central modi operandi through which the broader concerns of the residency model can be called into question. Discussion turned to this during a conversation with Hill and Howard on the school grounds one mild afternoon in late September whilst sitting next to Kato's work in progress. Some of the ways in which care was shown to the site included: neatly swept piles of debris gathered from around the schoolyard; hand dyed cotton cord stained from the lemon scented gum tree; a succession of native saplings planted at the front entrance to the school grounds and a myriad of other gentle and generous acts of preservation. Regardless of a clear trajectory for the program's continuation in its existent form, there is the ability for these visible acts of care to communicate value in an efficacious way to a community attuned to the site's future potential. After a series of conversations with Boorhaman residents—often taking place at the local pub—a general consensus was observed regarding a desire for a community art centre to continue the work of the disengaged primary school. With the site's future status up for negotiation at a local and state level, Hill and Howard see the pilot program as an opportunity to reify some of the proposed outcomes of the site, regardless of whether it can accommodate the pursuits of the program-at-large. While there is a marked sense of buoyancy when the two speak about the program's possible future in Boorhaman, there is an understandable resistance to over-investing in the site beyond the immediacy of the programs current objectives.


V: LABOUR


Like other expanded collaborative networks—Field Theory, Local Time, Debris Facility et al.— an adherence to DIY and parasitic operating models allow for a kind of labour production that in many cases bypass the bureaucratic requirements of larger institutions. Artist residencies are often afforded greater liberties of operation than major art institutions, wherein a premise of 'residing-in' allows for more informal and provisional approaches to making and presenting work. Itinerancy is another key generative force for many artistic practices that rely on shifting contexts and site-responsiveness in order to make work that is cogent to a whole set of ethical, aesthetic and material questions. For Kato and Martorell as well as Hill and Howard, this mode of working is central to their solo and collaborative practices across art making and cultural management. Since 2009 Kato and Martorell have worked together as collaborators in Slow Art Collective, an artistic commons that aligns their individual practices through DIY processes with a focus on slow exchanges of value, environmental sustainability, material ethics and collaboration. Previous to Kato and Martorell's invitation to participate as artists-in-residence in Boorhaman, Hill and Howard


maintained working relationships with them both as employees, mentees and collaborators, in addition to their own shared history across exhibition making and site-specific project work. Across the fullness of these creative and professional dynamics, there is a keen attention on this operative word, slow. Not only does it relate to systems of value that are anti-capitalist and in many cases anti- or quasi-utilitarian, but it forms a congealing thread that speaks to what all four individuals have contributed to the experience in Boorhaman. Slow speaks to the four years of conversation and negotiation prior to the program's implementation; it speaks to the meditative tasks of repeated weaving and digital post-production involved in the composites of the works and it encapsulates the shifts in body and mind that occur in the time taken to exit the city and enter rural time.


Regarding this propensity for slowness, poetry finds shape through modalities of labour-production that are anti-capitalist in their adjunct function and yet salient to the work of the program-at-large. In The Hatred of Poetry, Ben Lerner confronts the dualistic nature of poetry as a kind of 'scandal of leisure' that is at once idealised and vilified. As Lerner proclaims, '...poetry checks the "calculative" avarice of a materialistic society, offering an alternative to a crass utilitarianism that is blind to everything that can't be instrumentalized; the use of poetry is therefore entwined with its uselessness...'[5] In the case of Kato and Martorell's work, this scandal of leisure turns out to be one of its primary functions. Rather than presenting a mere alternative to capitalism's 'crass utilitarianism', their work ingests and recapitulates its material bi-products in an atavistic way, redressing the everyday functionality of objects as leisurely pursuit: kitchen utensils become musical vessels; washing machines and oil drums become centrepieces for ad-hoc installations and discarded thread becomes a medium to encourage the play of somatic and linguistic tissues.


IV: IM/MATERIAL

The material used in a text written on a wall are: "stone, cement, plaster, carbon-based ink" (variable). If the work is only spoken, the materials are: "human larynx and tongue, airwaves (carbon dioxide, nitrogen, oxygen, and other gases), ears.

The various material utterances that rested upon the Boorhaman school grounds over the course of the three weeks resulted in new passages of pedagogy and recreation being woven into the fabric of the site's history. Both Kato and Martorell's participatory works constituted a series of material and social exchanges that invited input in the form of: heavy cotton cord; human breath; recycled textiles and fibres; conversation; wind; DIY sound triggers; performance; bamboo scaffolding; green screens and more. Consistent with Slow Art Collective's emphasis on the slippages between artist and viewer, it is important that the work they engage either collectively or as individual practitioners instils a horizontal approach to collaboration and questions of material authorship. Processes of gathering, collecting and subverting furnish what has been widely noted of Martorell's work as a bowerbird aesthetic and what I might go so far as to call (courtesy of Lorange) a "ratbag modality", the ratbag being "the official avatar of verse culture."[7] These largely ad-hoc material processes become site-responsive harbingers to engage not only a community instructive in the work's final composition, but extensive networks of human labour production that generate initial raw materials and potential disposing of their eventual bi-products.


For the first half of the residency, Hill and Howard accompanied the artists to various sites around Boorhaman to source materials. Trips were made to Wangaratta to the Bruck Textiles factory, various salvage yards and the Australian Country Spinners which had recently announced its decommissioning in light of a recent buy-out by the Bendigo Woolen Mills. The use of fluoro and high visibility fabrics collected from the Bruck Textiles factory enabled a highly demonstrative juxtaposition between the site's originary structure and its material sublimation. It also performed a double role in redressing the site as an easily perceptible and welcoming space for interaction from a local audience familiar with the original use-value of the materials across industries of agriculture and construction. Further to the use of these textiles, Martorell collectivised a range of salvaged source material together with items from his personal archive. Of those items collected from the periphery of the school grounds, many locals were overwhelmed to discover how these common everyday objects could be transformed to produce such resonant sounds. The use of site-specific materials helped to achieve what Miwon Kwon outlines as one of the primary goals of community-oriented art projects, that "in order for a public art work to be meaningful to the public (thus, meaningfully public), it should not 'unsettle perceptions' but 'reassure the viewer with an easily shared idea or subject.'[8] By incorporating objects familiar to the community, there is a greater sense in which the everyday material world can be communicated as a site of renewed creative potential.


For how diverse their individual and collective practices are, Kato and Martorell's works are codified by a kind of maximalism that is frugal and exuberant at the same time. After a series of material negotiations with Hill and Howard, Kato arrived at the use of an Australian grown and locally manufactured natural fibre cotton cord to form the primary base material for her large-scale woven installation. While not eliciting the same measures of perceptibility as Martorell's work (with regards to Kwon's assertion above), Kato's iconic macramé patterning did a similar thing in positioning the work for a local community, when read in context to the old Boorhaman Primary School. With the assistance of her teenage son, Kato installed her work in close proximity and adjacent to a surviving student mural honouring the nearby Torryong (Ovens) River. When read in lieu of its backdrop and historic surroundings, the hull of Kato's work becomes strikingly redolent of the material associations of fishing; an area of local ecological activity that saw the last active student body participate in the region's Waterwatch program.[9] Extending in a sweeping, tentacular fashion out from the main structure, this large scale work proffered a schematic complexity while being consonant with and minimal in its impact on the surrounding environment. As an offshoot to the main work, Kato created a subsidiary woven loom in which she used the same base material held in place by a series of steel and bamboo scaffolds. This adjunct structure performed a similar role to Martorell's work in that it provided the material basis for a series of provisional collaborations in the form of woven works produced by members of the local community.


With many of their material processes and working methodologies gathered during extensive travel abroad, Kato and Martorell's works invite opportunity for cross-cultural interaction that shape entirely new expressions of material associations within disparate environments. Throughout the residency program, a series of workshops, school visits, artist talks and an open day all provided occasion for a range of participant-oriented outcomes. These included a weaving workshop that Kato ran for adults and children aged 8 years and over where she taught participants various techniques for working into small hand built looms and larger architectural looms. Martorell ran a two-part workshop that encouraged participants aged 8-16 years to play with a range of recycled parts and farm equipment to produce sound based sculptures. During the second workshop, these pieces were incorporated into a performance which was filmed in front of a makeshift green screen. With Hill and Howard in ongoing consultation with the community throughout the program's duration, all of these activities necessitated a space for reciprocity and dialogue around the effectiveness of Residency Projects' activities in Boorhaman. Hill and Howard made particular effort to speak to the parents of those participants involved in on-site workshops to evaluate how these activities could re-energise thinking around the school's future.


VI: CONCLUSION

Well enlightenment is useless but I find interesting the distinction anthropologists make between an emic and an etic point of view. Emic has to do with the perspective of a member of the society itself and etic is the point of view of an outsider seeing the society in his own terms.

En rapport with the pith of themes addressed by this program was a chance encounter captured on video during documentation on-site in Boorhaman. In a beautiful role reversal between nature and the anthropomorphic, a pair of swallows are shown darting from corner to corner within one of the demountable school buildings. While the humans were busy working alongside the natural elements outdoors, local fauna had come to occupy the peopled spaces which were eventually submitted to abandonment and decay. The few seconds of video that shows the swallows cajoling us into the spaces of pedagogical abandon is like a bucolic simile of other mythological tropes that describe the guest-host dyad. I'm thinking here of the Greek xenia whose root word translates to both guest and host. Xenia is synonymous with the narrative of Homer's The Odyssey—one of the oldest poems in the Western tradition—as when Helen of Troy is presented to us in Emily Wilson's translation (the first ever by a woman), as an unusual female character who embodies the dual role of both guest and host.[11] As Wilson explains, it is in Helen's ability to move around in other people's spaces, all the while holding her role as host, that this double agency can be seen to occur. Of a community's ability to express its particular credo of xenia (in Homeric terms there is both good and bad xenia), the work of Residency Projects has enabled opportunities for collaboration and play with a plenitude of other guest/hosts on less binarised and binaural terms.



The looping and feeding back of participant involvement in the form of DIY sound sculptures, improvised performance and embodied weaving have resulted in a process that Kwon sees as a central objective of community-based site specific work. As she explains it, it is 'work in which members of a community—as simultaneous viewer/spectator, audience, public, and referential subject—will see and recognize themselves in the work, not so much in the sense of being critically implicated but of being affirmatively pictured or validated.'[12] It is through a multi-directional seeing and recognising of the self in the work of the other that this program has successfully engaged what Carson describes above as a kind of surrogate enlightenment. It is through respectful attention to the emic and the etic that Residency Projects have managed to so quickly establish the work they do as relevant across a range of communities and contexts.


From February 24th until March 25th the Wangaratta Art Gallery will host an exhibition of works made during and in the months after the Residency Projects Spring 2017 program in Boorhaman, Victoria. Curated by Kate Hill and Eugene Howard, this exhibition will feature artworks by Chaco Kato, Dylan Martorell and the community of Boorhaman, Victoria.




Footnotes:
[1] Anne Dufourmantelle and Jacques Derrida, Of Hospitality (Stanford: Stanford University Press, 2000), 2.
[2] Rachael Zucker and Ross Gay, 'Episode 25—Ross Gay', published April 11, 2017, in Commonplace: Conversations with Poets (and Other People), https://www.commonpodcast.com/home/2017/4/11/episode-25-ross-gay.
[3] Astrid Lorange, 'Ratbag's Polemic', published March 31, 2013 in Cordite Poetry Review, http://cordite.org.au/essays/ratbags-polemic/.
[4] 'Boorhaman', Victorian Places, accessed January 24, 2018, http://www.victorianplaces.com.au/boorhaman.
[5] Ben Lerner, The Hatred of Poetry (Melbourne: The Text Publishing Company, 2016), 52.
[6] Jimmie Durham, Material (dOCUMENTA (13): 100 Notes—100 Thoughts / 100 Notizen—100 Gedanken | N°049) (Ostfildern: Hatje Cantz, 2012), 4.
[7] Astrid Lorange, ibid.
[8] Miwon Kwon, One Place After Another: Site-Specific Art and Locational Identity (Boston: MIT Press, 2014), 96.
[9] 'Boorhaman Primary School: Ovens River tribute', Environment Victoria, May 5, 2007, https://environmentvictoria.org.au/action-story/boorhaman-primary-school/.
[10] Anne Carson, Plainwater: Essays and Poetry (New York: Random House, Inc., 1995), 223.
[11] 'Stephen Fry and Emily Wilson on Greek myths', The Guardian Books Podcast, December 5, 2017, https://www.theguardian.com/books/audio/2017/dec/05/stephen-fry-emily-wi....
[12] Miwon Kwon, ibd, 95.

About the author:

Abbra Kotlarczyk is a visual artist and writer based in Melbourne. Her practice is hinged on visual and linguistic articulations of subjectivity, trans-historicism and expanded notions of publication. She has participated in solo and group exhibitions at North Projects (NZ), Bus Projects, c3 Artspace, TCB, Lindberg Galleries (Australia) and AIRY Gallery (Japan). Her essays and reviews have been published by Transgender Studies Quarterly (Duke University Press), Decoy Magazine (Canada), Un Magazine and Das Platforms (Australia).
This project has been assisted by the Australian Government through the Australia Council, its arts funding and advisory body, the Victorian Government through Creative Victoria and by the Besen Family Foundation through Creative Partnerships Australia's Cultural Fund.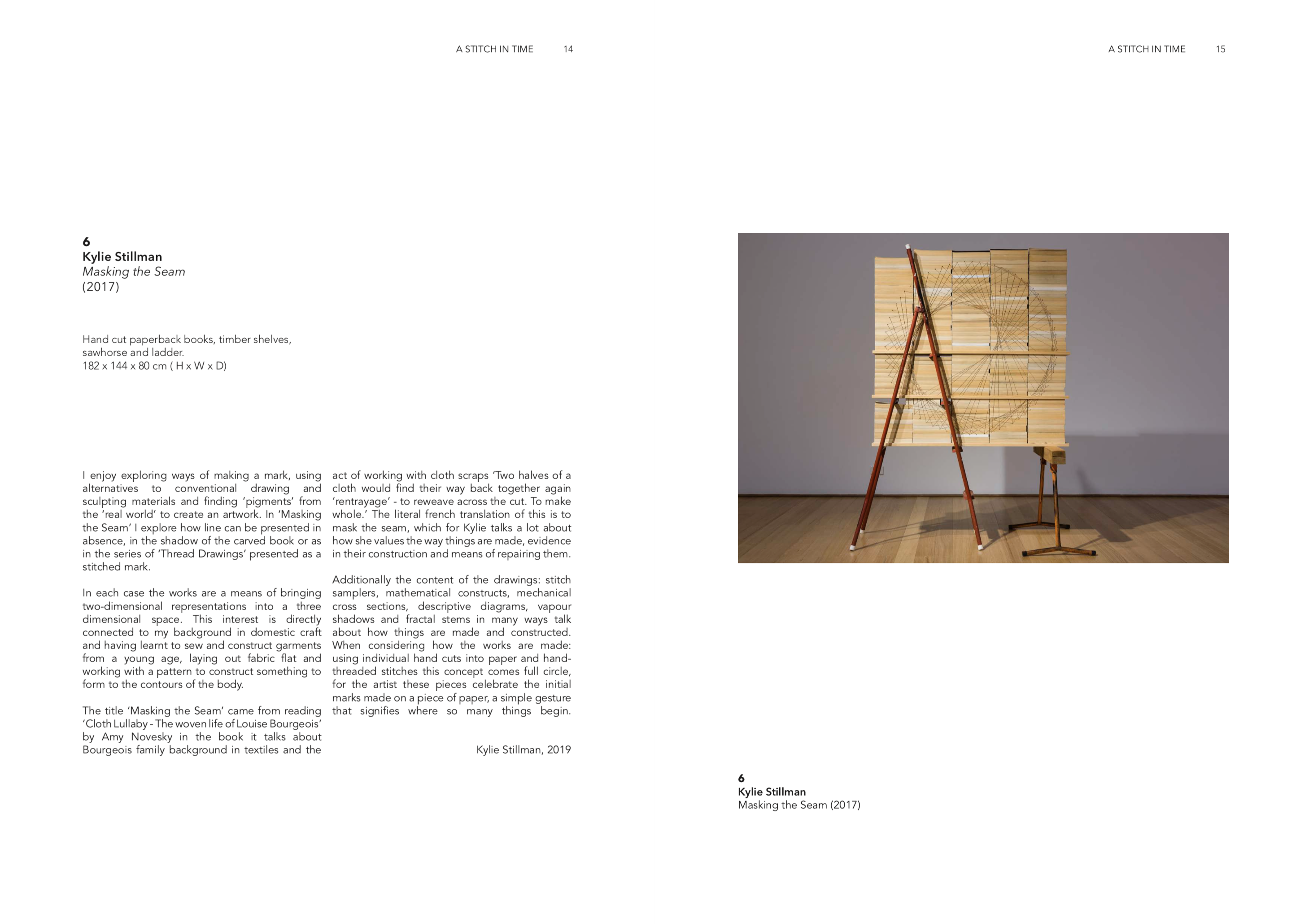 Plein air
plein-air
plɛn ˈɛː,French plɛn ɛʀ/
1. designating, of, or in the manner of certain schools of French impressionis painting of the late 19th cent., engaged mainly in representing observed effects of outdoor light and atmosphere 2. C19: from French phrase en plein air in the open (literally: full) air
Location: Mr Kitly Gallery, Melbourne, Vic Curator: Bree Claffey Year(s): 2017
Participating artists: Andrew Seward; Kate Hill; Pia Murphy; Mary Tonkin; Mick Turner; Paul Williams Welcome to Country: Aunty Bette Cherry, Pbangerang Elder Supported by: Australia Council for the Arts, Creative Victoria (VicArts), the Besen Family Foundation, Australian Cultural Fund, Rural City of Wangaratta Council
Location: Pbangerang (Warby) Ranges, NE Victoria
Place, environment and care underpin this practice, painting acts as one of the simplest, most potent ways to engage with these notions, particularly through open air landscape painting (en plein air).

Painting in the open is relevant and powerful as a unique way to dedicate time to learning place. The act of sitting and travelling the landscape with one's gaze reveals much about the way places operate and exist, whilst illuminating our own position in the landscape, dislodging anthropocentric mindsets and habituating constant appraisal of our agency in the 'scheme of things'.

The colonial lineage of this gaze is real and present, a lineage which includes historical practices of utilising painting as a tool for surveying land as a method to interpret the environment for Imperial gain. Folding open air painting into a contemporary practice demands deep consideration of what/how we paint and the slippery slope into nostalgia and romanticism. Yet, I see incredible value in deploying this method for 'painting place' as a way to grow a deeper knowing of place, whilst subverting colonial tools of the past into a method for engendering an ethic of care and genuine connectedness to place.

This exhibition took place on Wurundjeri land and I pay our respects to Elders past, present and becomming, whilst acknowledging that sovereignty has never been ceded. These paintings were made on PBangerang and Yorta Yorta land, thank you to Uncle Freddy Dowling for guidance with titling and permissions to use PBangerang language.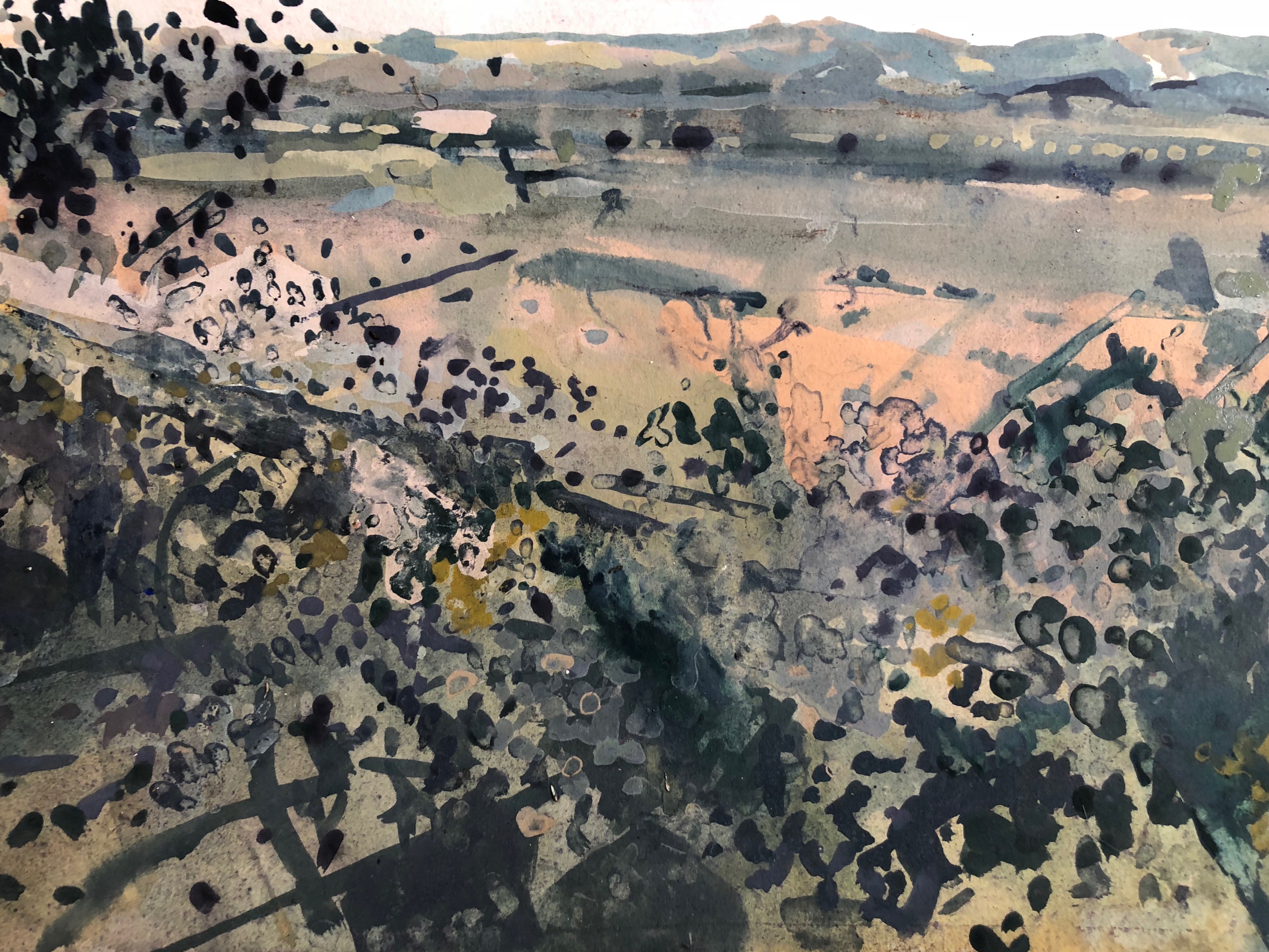 The Ovens (Torryong) valley from the Warby (PBangerang) Ranges I, 2017
Watercolour and mineral pigment on paper , framed
40.5cm x 32.5cm
The Ovens (Torryong) valley from the Warby (PBangerang) Ranges II, 2017
Watercolour and mineral pigment on paper, framed
40.5cm x 32.5cm
Tenant




Location: Abbotsfrod Convent, VIC
Year(s): 2017
Exhibition title: Gardneing is not a rational act
Curator: Tai Snaith
Participating artists: Eleanor Butt, Kent Wilson, David Rosetzky, Kate Daw, Kate Ellis, Eugene Howard, Chako Kato, Tai Snaith Sean Meilak and Alice Wormald
Status: Completed
Welcome to Country: Uncle Ron Jones, Wurundjeri Elder
Supported by: Australia Council for the Arts, Creative Victoria (VicArts) and Abbotsford Convent Foundation


Work title: Tenant Part one



" Gardens have always been a place of philosophical contemplation and creative thought: from the famous gardens of Athenian philosopher Epicurus in 306 BC, to the Garden of Earthly Delights painted by the early Netherlandish master Hieronymus Bosch. The process of gardening shares many parallels with the process of art-making; process through trial and error, consideration of colour, texture and composition and the creation of a complete, shared environment. The garden is also literally a site of digging up history, highlighting politics of place and activity 'on country', both indigenous and introduced. To mark the start of Spring in the Abbotsford Convent gardens, ten contemporary Melbourne artists who share a love of growing things will take over four gallery spaces of c3. Together, their works will explore the act, aesthetics and the outcomes of planning, nurturing, documenting and reaping what they sow. "Gardening is not a rational act," the writer Margaret Atwood wrote. "What matters is the immersion of the hands in the earth, that ancient ceremony of which the Pope kissing the tarmac is merely a pallid vestigial remnant. In the spring, at the end of the day, you should smell like dirt."


These works emerge from an ongoing process of utilising practices of
gardening
and
care
to inform creative processes.
Having moved into a rental property in 2013 with just a dry lawn and some roses, I received permission to create a garden. Over the following five years I grew a mixed edible/ornamental garden of introduced species including 'weeds', vegetables and fruit trees, with both indigenous and native species too. This garden became a place to engage gently, through the handling of the garden, with ideas around history, material ethics, temporality, seasonality and control; it was a 'studio'. This process also functioned to sustain an ever growing ecology (including ourselves) with food and habitat. Three months ago however the property owners gave us notice to vacate, they are selling the property and I was to erase the entire garden, returning it to level with nothing but half a dozen roses. This project for Gardening is not a rational act is the final work from this garden, all of the plants that could not be transplanted have been turned into mulch and isolated briefly for this exhibition only to be returned soon into the cycle of a new garden. This garden was, I think, seen as distracting from the monetary value of the property, somehow I had contaminated this realestate with the foreign entity of 'nature'.
The second component contributed to this exhibition is a space for a collection of tools to be exhibited. Some tools loaned from the Wurundjeri Land Council to foreground the 65,000+ year Indigenous inhabitation of this country and acknowledge the Wurundjeri of the Kulin Nation upon whose lands this exhibition takes place (specifically the presence of the Wurundjeri Land Council at the Abbotsford Convent), fellow artists within the show and the gardener at the Abbotsford Convent.
Many thanks to the Wurundjeri Land Council, the Abbotsford Convent gardener Simon Taylor and to Bruce Pascoe for generously providing the important text below.
We acknowledge the unceded lands upon which this exhibition takes place as those of the Wurundjeri people of the Kulin Nation, we extend our respect to Elders both past, present and emerging.This project is supported by the Victorian Government through Creative Victoria program and the Abbotsford Convent Foundation.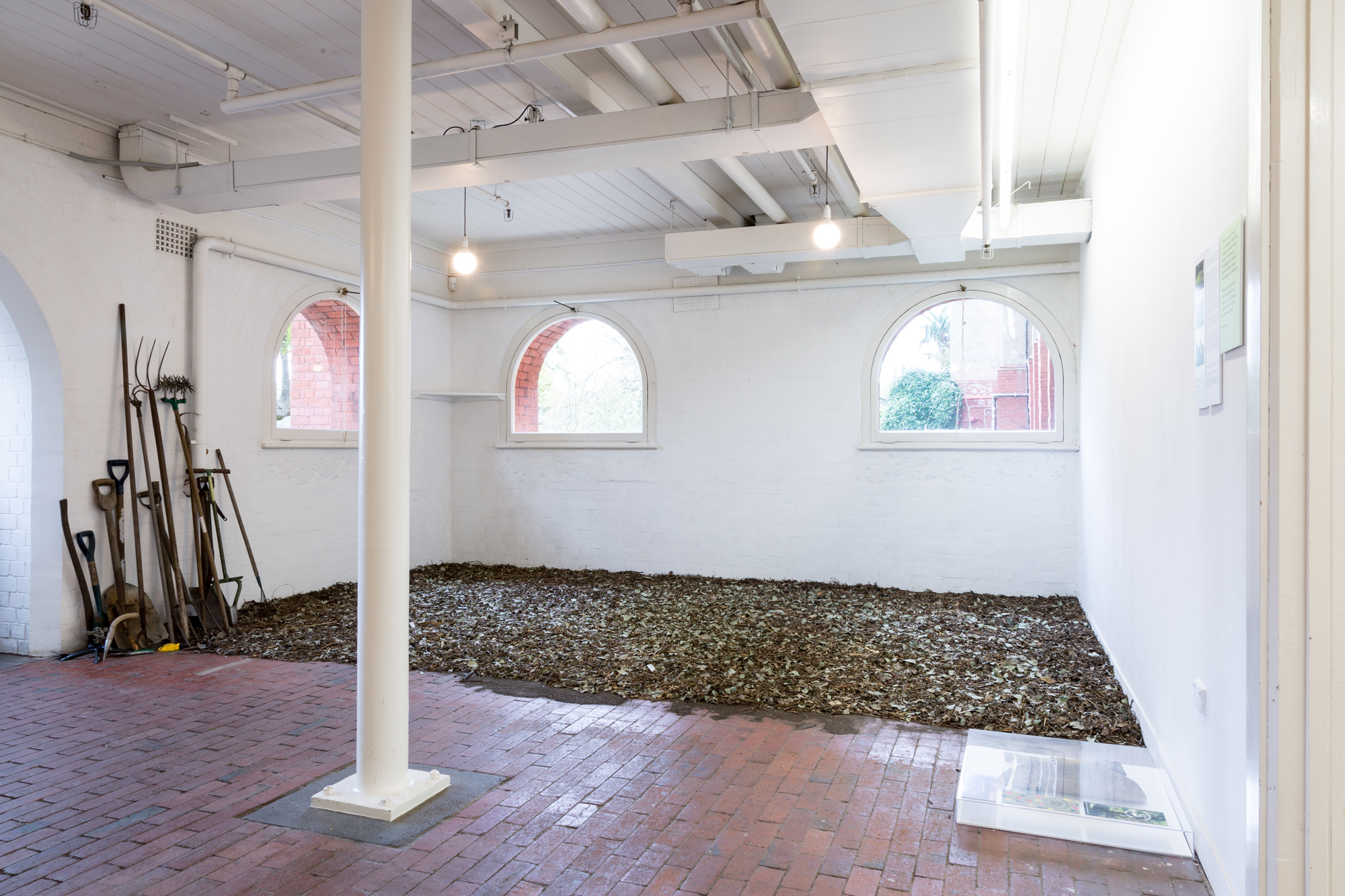 Tenant II
An exhibition of borrowed tools used for care and cultivation, contributed by exhibiting artists, the Abbotsford Convent gardener Simon Taylor and the Wurundjeri Land Council (
https://www.wurundjeri.com.au/
). This space includes a table displaying information regarding the work of the Wurundjeri Land Council, seeing the organisation as a whole as a powerful tool for care.
Included in the publication accompanying
Gardening is not a rational act
is the below text written by Bruce Pascoe and generously contributed to the exhibition. This text looks at cultivation and bread making from Kangaroo grass and the colonisation of what is now called 'Australia'.



Baker's Dozen
COUNTER

©Bruce Pascoe 2017





How many baker's does it take to make a nuisance of themselves?

Well last summer we had three bakers, two food scientists, two photographers, three dogs and two besieged house owners.

To harvest kangaroo grass you need hot weather and someone who knows what they are doing. All we had was the hot weather.

We had been researching some of the old people's traditional food plants and we were revved up to tackle the kangaroo grass. The summer before we hand harvested an area of grass on the local airport and ground the seed into flour and baked a loaf of bread for Ben Shewry of Attica restaurant, Melbourne. He was a bit over excited because we'd been out fishing on my home stream, the great Jinoor (these days Genoa) River, we'd had a couple of beers and he'd caught his first fish. He loved the bread and ate many slices. Which we thought might have been for breakfast.


It reminded me of Charles Sturt's 'exploration' party in 1843 who were saved from starvation by 400 Aboriginal people in Sturt's Stony Desert who gave them water and fed them roast duck and cake, a cake which Sturt declared was the lightest and sweetest he'd ever tasted. Now we know that Pom's can't cook so when they're dying of starvation they may be inclined to exaggerate the quality of any food they are given, but it still surprises me that in a country with 500 cooking shows in the media we still don't know the grass from which those people made the grain to make that light and sweet cake.

Maybe it's because we cannot afford to look at the agricultural economy of a people from whom we stole the land and justified that theft to our Christian selves by saying the Aboriginal occupants were a low species of life who knew nothing about growing their own food and therefore didn't really own the land.

Anyway, despite that small omission from our country's history for the last 220 years, a baker's dozen of us gathered last January to harvest kangaroo grass, thresh it and grind it into flour and bake a few loaves. The baking was the easy bit because everyone in the room knew how to make bread, although the blue heelers were a bit scratchy, but for the rest of it we were working off a modicum of traditional knowledge and a thousand aberrant suggestions, the more aberrant the emptier the bottles became.

But our bread was aromatic as all heaven, had a wonderful texture and rich deep flavour. One baker started talking about the wonderful crumb but we thought there was plenty left and kept eating.

We are sampling other grains, other harvesting methods and other milling techniques but the certainty is that the grains Aboriginal people domesticated 30-40,000 years ago will become sensations in Australian and International cuisines.

We just have to get over the refusal to acknowledge how we came by the land, because you can't eat our food if you can't swallow our history.


Bruce Pascoe is a Yuin, Bunurong and Tasmanian man whose 2014 book, Dark Emu, Black Seeds won the NSW Premier's Book of the Year in 2016 and has been reprinted thirteen times.
Many thanks to the Wurundjeri Land Council, the Abbotsford Convent gardener Simon Taylor and to Bruce Pascoe for generously providing the important text below.
We acknowledge the unceded lands upon which this exhibition takes place as those of the Wurundjeri people of the Kulin Nation, we extend our respect to Elders both past, present and emerging.
This project is supported by the Victorian Government through Creative Victoria program and the Abbotsford Convent Foundation.
Streaming the garden
Location: Northcote, VIC
Year(s): 2015-16
Status: Completed
Media: Live HD video stream (weather dependent)
HD Video (excerpt); Captured on 21/11/16 and exhibited as part of the VCA Graduate Honours exhibition
Supported by: Victorian College of the Arts, University of Melbourne

This is the garden I spent one year practicing out of in the place of an artist studio within the University of Melbourne. The resulting artwork from this project was the early summer garden and a live video stream of it. This depicts a whole day of activity in the garden; documenting actions of care and labour to sustain the garden-whole.


This project continued on from three years of accepting un-wanted by-products from other creative practices and incorporating these materials into the garden. To-date the garden has absorbed clay, soil, rock, plants, bricks, paper recycling, sand, wood, cloth and bamboo. To see the subsequent project that resulted from the sale of our rental property please visit:

Abbotsford Convent C3
Mud bricks / found ceramics




Location: C3 Gallery, Abbotsford Convent
for Faux Studio,C3 Gallery fundraiser exhibition
Curator: Jon Butt
Year(s): 2016
Participating artists: Collaborative with Kate Hill
Status: Completed




Using clay from the garden, recycled from a previous exhibition at C3 Gallery by Isadora Vaughan, adding straw, water, sand and lime, these bricks were dried in the sun and exhibited alongside ceramics and studio paraphernalia from Kate Hill's studio practice. In addition, a collection of small ceramic shards (collected by both artists) was exhibited. One collection found during four years of turning vegetable garden soil in Eugene Howard's garden in Northcote, and one collection from walks made by Kate Hill along the Merri Creek in Melbourne's North.

This small installation looked at ritual and reccurring process within creative practice. Looking at the versatility and immense potential in clay and mud brick building, a process learned in childhood during school farming classes, and a form of building prevalent from the post-war era architecture within the region of Eugene's childhood, Nillumbik Council. This work is symbolic of processes within the garden of re-use and economy of material, and informed by a dialogue of mutual interest in these processes.

Small ceramic shards offer an insight into solitary rituals and habits of the artists, coming across and collecting these enduring shards of the past during processes of walking or cultivating the garden. These pieces offer a delicate and poetic hint of what 'has been', whilst also presenting a piece of a 'whole' that becomes almost more powerful in its potential than its once whole, now shattered form.