Hamilton Gallery
A Stitch in Time
30 November - 16 February 2020
A Stitch in Time
brings together the work of seven prominent, contemporary Australian artists, each working across a broad range of media from painting, sculpture and printmaking, to design and installation. These artists are unified by a shared interest in working with an array of traditionally craft-related techniques. Predominantly classified as an 'inferior art' in Western history, the elevation of craft as a 'high art' and the recognition of women artists has been inextricably linked. Today, craft practices sit resolutely within contemporary art, imbued with consequential cultural and political power.
A Stitch in Time
presents artists who skilfully enfold a myriad of techniques and processes into works of profound potency.
Curated by Maudie Palmer AO and Eugene Howard
View the
Stitch in Time
Catalogue
here
---
CCP
Midsumma Festival Manningham Gallery
The Sky After Rain
18 January  –  15 March 2020
To be queer is still taboo in Iranian culture
It is considered sinful, unnatural, or at best, a psychological illness by a large section of society. Those from the LGBTQIA+ community are often told they bring shame upon their families. They are forced to hide their identity or risk abandonment, isolation, and/or extreme retributions by a law that judges the act of homosexuality as a crime, punishable by death.
The Sky After Rain
tells the stories of three queer Iranian diasporas, Payam, Shyla and Shaya through a number of multi-disciplinary moving-image installations. Their lived-experiences are brought to life through a formalistic synthesis of recorded interviews, spoken word poetry, moving image, sound design and dance. Choreographer/dancer Tara Jade Samaya's body is used as a revolutionary medium; holding space for queer voices actively suppressed and bodies forcibly concealed.
The three-piece video installation explores overarching themes about identity, queerness, gender, family, forgiveness, resilience, hope, love and loss. The collection entails a poem written by Payam dedicated to his boyfriend, Hasanak, and their short yet passionate relationship; Shyla's recorded interviews about her inner self journey to understanding and accepting her identity as a lesbian trans woman whilst finding strength to forgive her family for their harsh treatment of her; and Shaya's audio journals narrating her attempts at testing rigid gender boundaries, and the transphobic incidents which led to her leaving her motherland and family.
Presented on CCP's public-facing Night Projection Window as part of Midsumma Festival 2020, Payam's poem explores love, passion and loss, embodied through movement and dance. Based on a true story, in 2009, Payam and his boyfriend, Hasanak, were part of a movement staged in response to the presidential election in Iran. Protesters took to the streets, demanding the removal of President Mahmoud Ahmadinejad from office. Amidst the frenzy of one of these protests, Hasanak was arrested. Payam repeatedly tries to visit Hasanak, but only close family are permitted. Heartbreakingly, over time, Payam loses all knowledge of Hasanak's whereabouts.
Payam dedicates this poem to Hasanak and their forbidden relationship.
Choreography by Tara Jade Samaya.
Presented as part of
Midsumma Festival
2020.
This project is created by Blame the Shadows Collective and was proudly supported by Australia Council for the Arts, its arts funding and advisory body; the Victorian Government through Creative Victoria; Manningham Council's Community Grant Program, and Access Health and Community.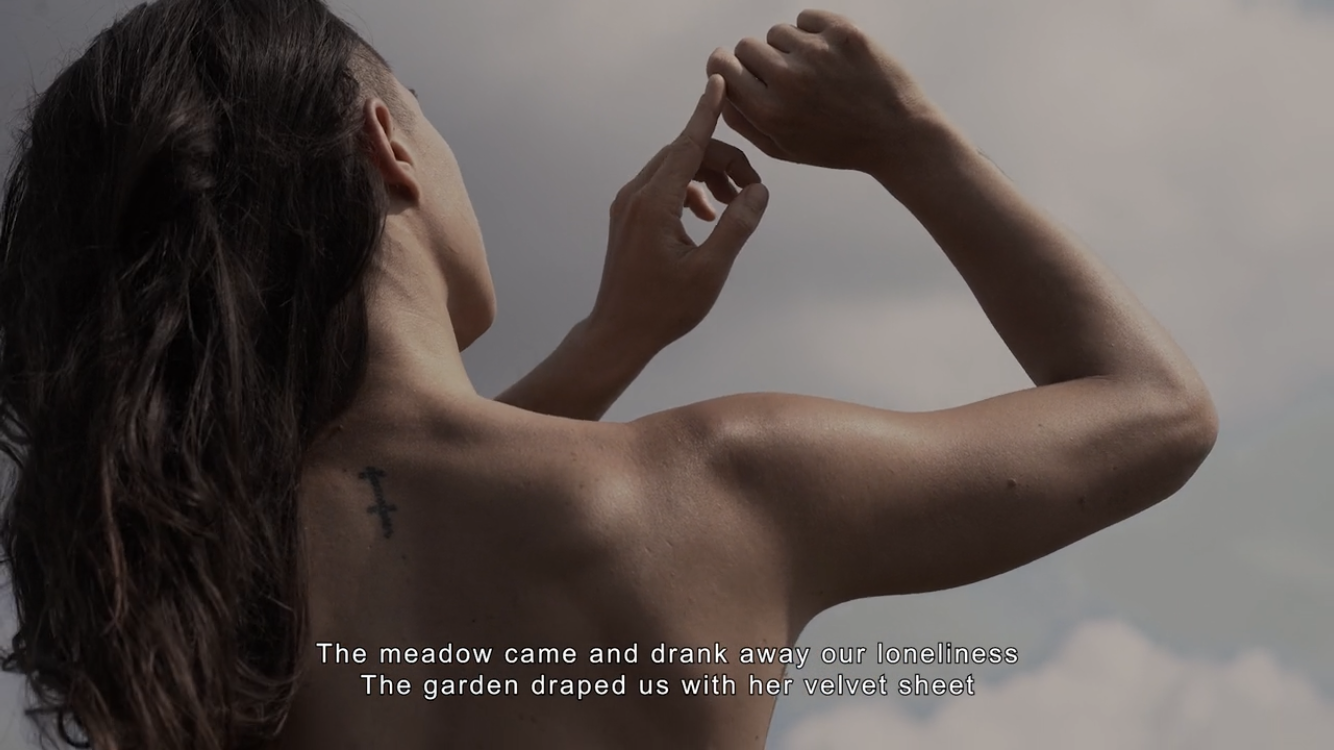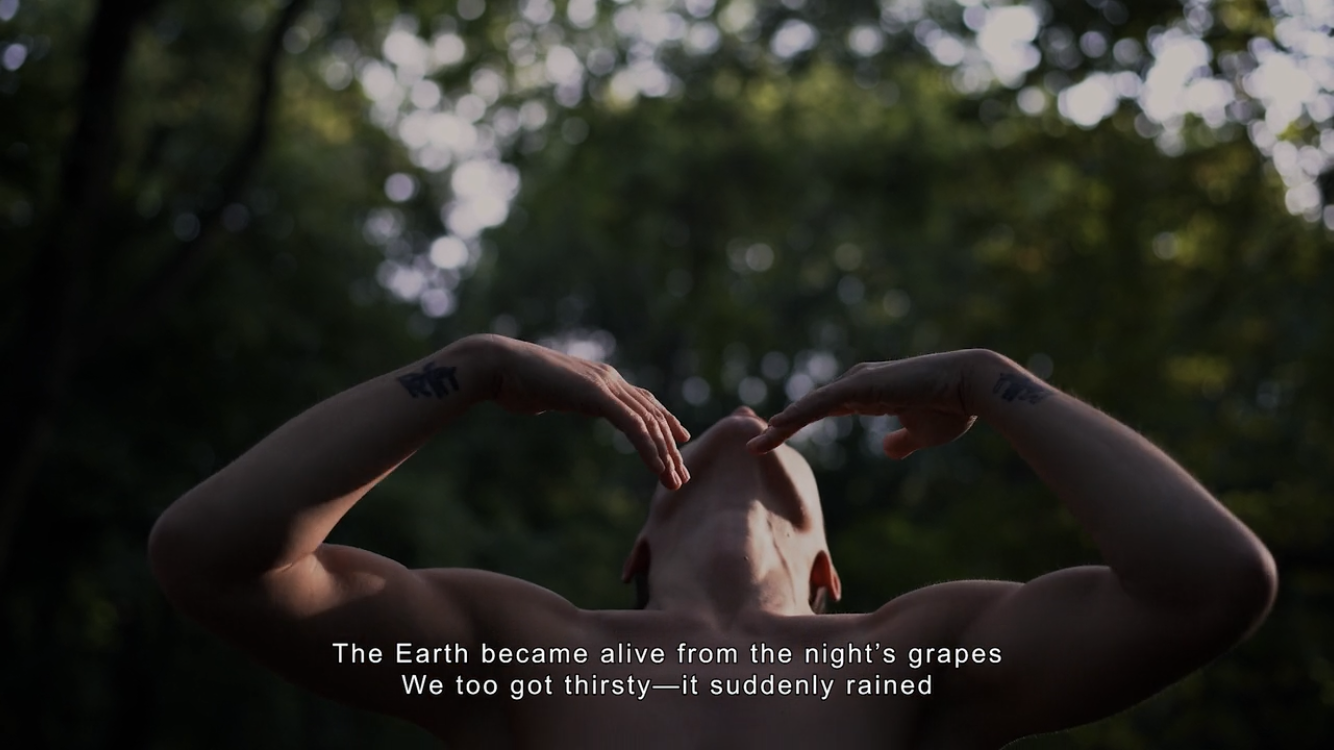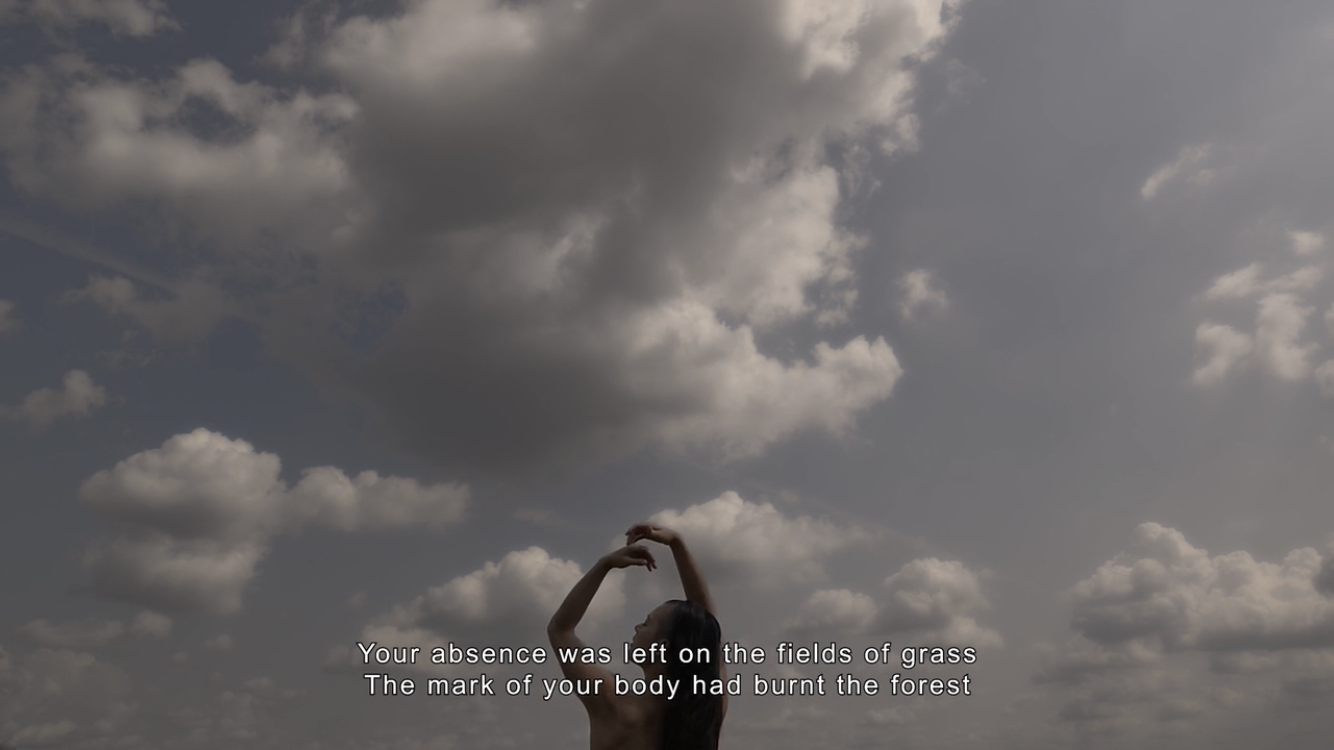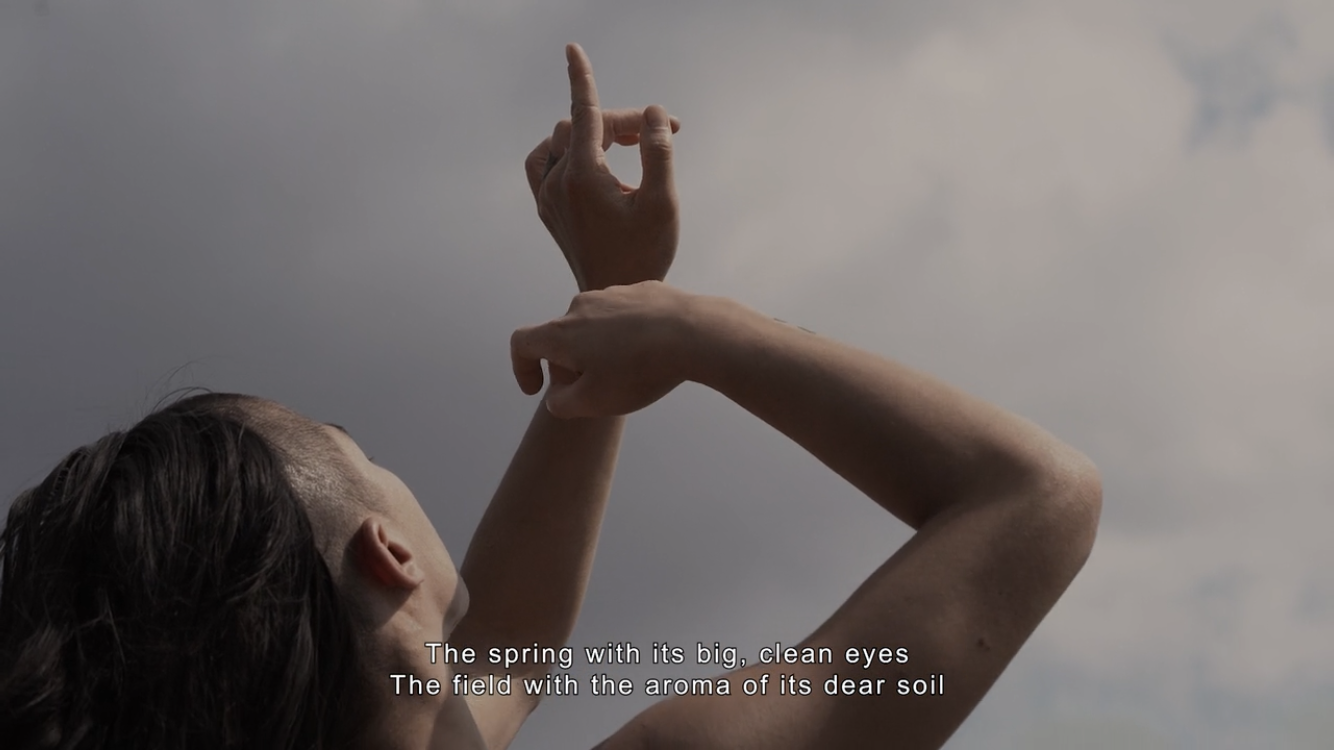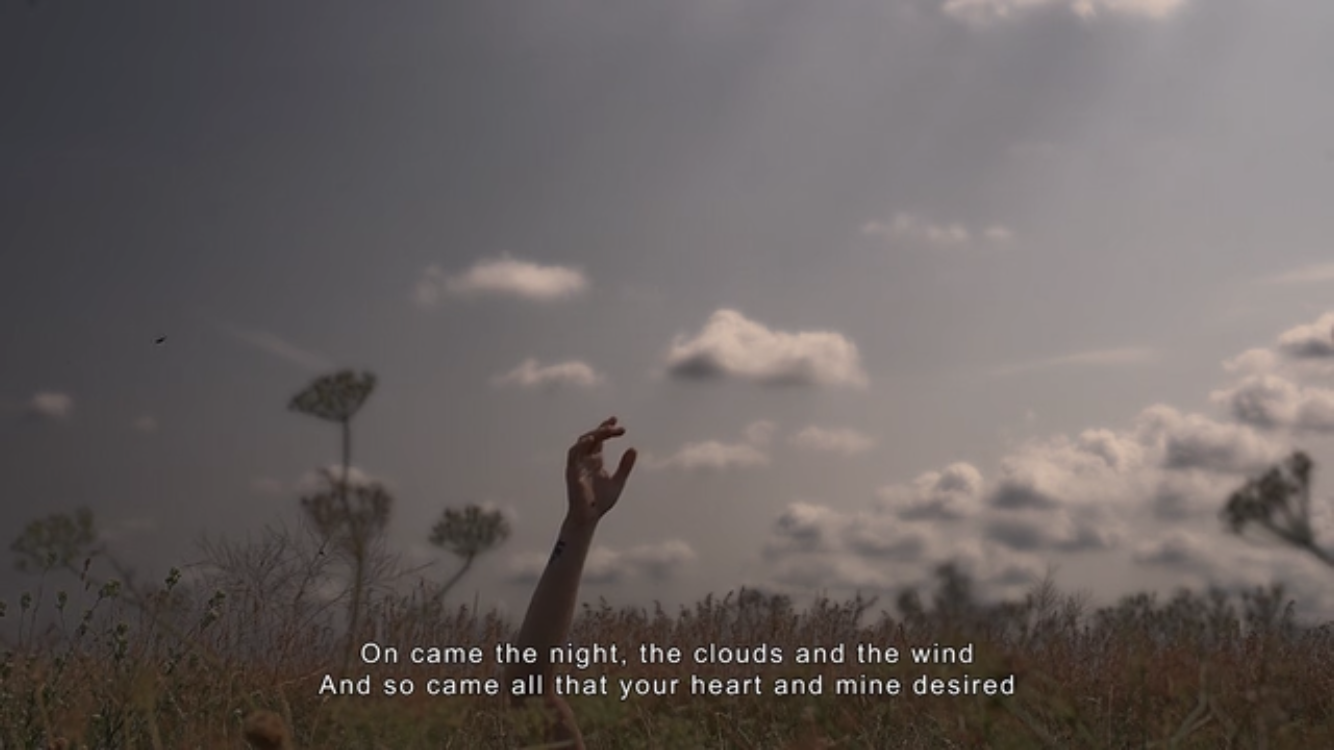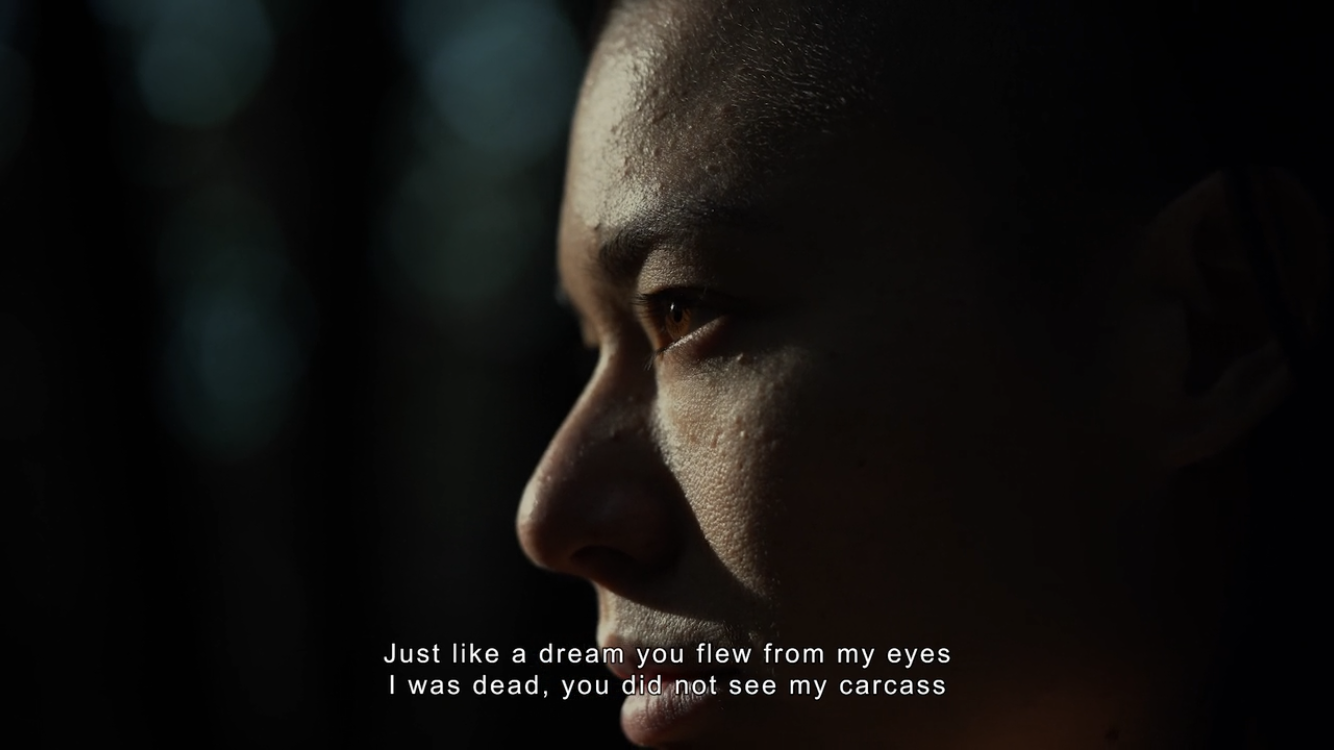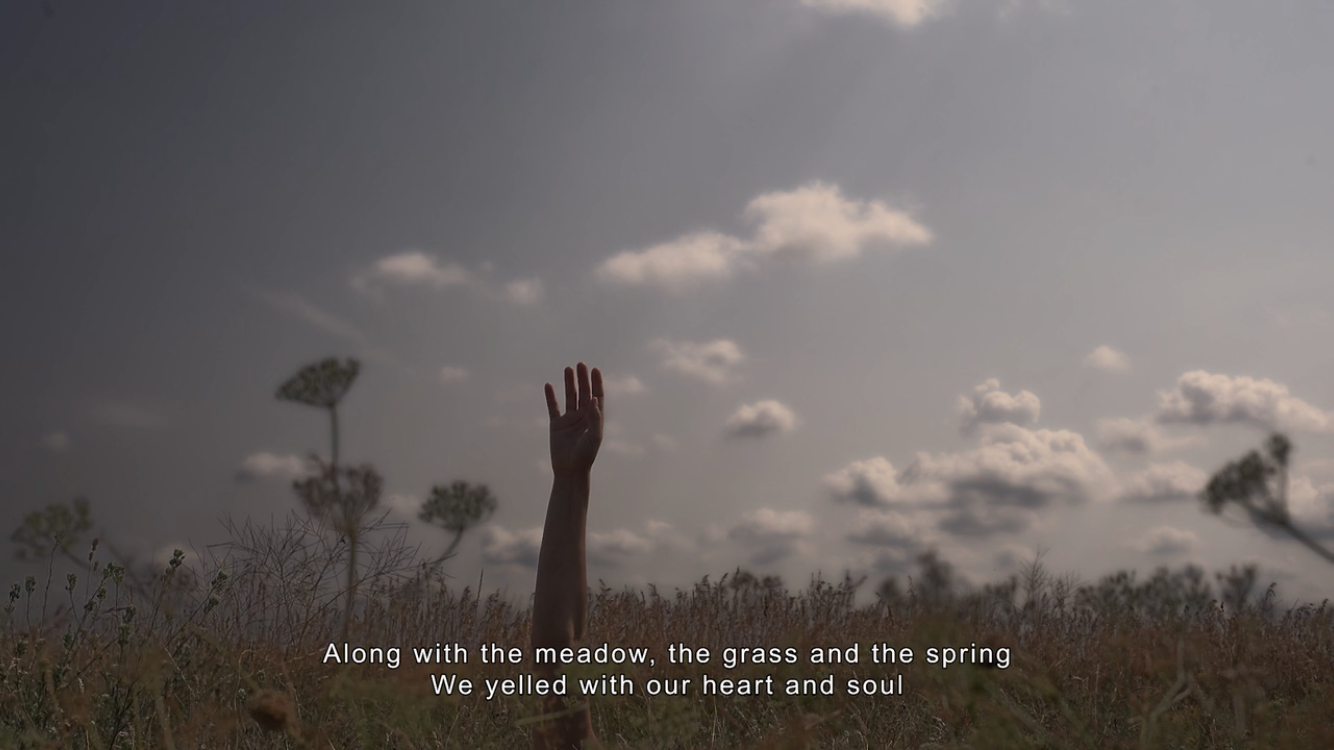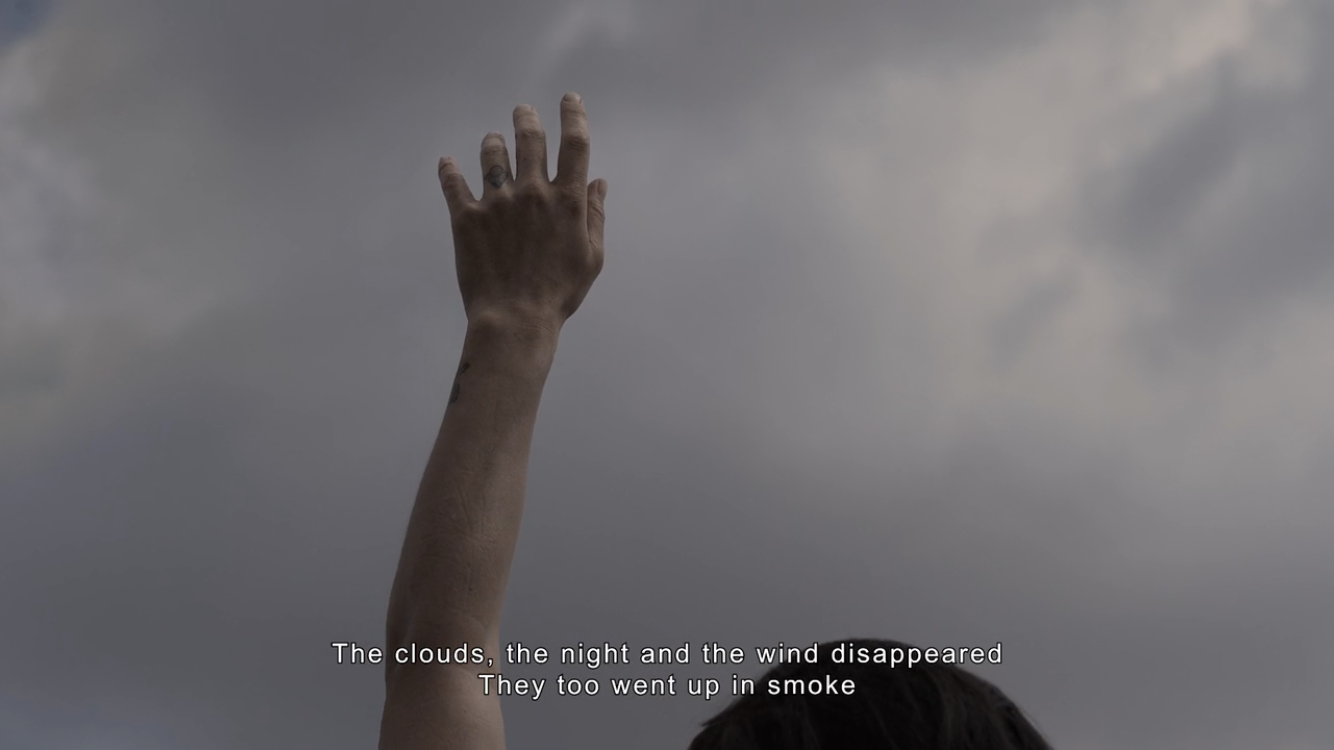 Biographies

Blame the Shadows Collective is made up of interdisciplinary artists from across the globe. Collaborating closely with each other, their desire is to tell captivating stories about raw human experiences.


Tara Jade Samaya has performed with Australian Dance Theatre, under the directorship of Garry Stewart, for Proximity (2013), Be Your Self (2012), Worldhood (2011), G (2008/09) and Devolution (2007). Her performances in Be Your Self and Proximity saw her nominated for the Helpmann Award for Best Female Dancer in 2010 and 2012 respectively. Tara has also worked with Chunky Move, performing in Common Ground (2018), Anti—Gravity (2017–2018), Rule of Thirds (2016), Depth of Field (2015), Complexity Of Belonging (2014–2017) and 247 Days (2013).


Tara was Assistant Choreographer/rehearsal assistant for Cella (2017), collaborating with award-winning dance makers and performers, Narelle Benjamin and Paul White. This work premiered in Colours Dance Festival 2017, Düsseldorf. In 2019, Tara received Green Room's Dance Performer award for her performance in Chunky Move's Common Ground (2018).
---
Hamilton Gallery
Gentle Men
25 January - 26 April 2020
Gentle Men celebrates the work of four renowned Australian artists, all master draughtsmen, printmakers and painters pursuing sublimely sensitive and deeply nuanced works. This exhibition seeks to examine the relationships between painting and print making by drawing on Hamilton Gallery's exceptional collection as well as a range of intaglio prints including lithographs, drypoints and etchings, selected from the artists' own collections.

This impressive array of works offers an exploration into the ongoing relationship between figuration, abstraction and landscape, whilst inviting an examination of the gentle, poetic shifts arising as these artists effortlessly move between painting and printmaking. These four artists exemplify a sensitivity and care with which their mark making, and both their outward and inward gazes, are imbued. These works invite quiet contemplation and cultivate a complex understanding of the world around and within us as they oscillate between emotional, psychological and meditative complexities. At their heart they gift us an intimate visual feast of delicate textures, marks, colours and forms. There are manifold echoes and interplays to be discovered dancing between these works.

We acknowledge the generous support of Rick Amor, Kevin Lincoln and Niagara Galleries. We also thank Allan Mitelman for his generosity. Finally, we are pleased to be able to include this group of intaglio prints by Fred Williams, made possible by Lyn Williams AM.

Curated by Maudie Palmer AO and Eugene Howard
---
Hamilton Gallery
In the Eye of the Beholder
25 January - 24 May 2020
As you enter the Shaw Gallery this summer, you will see 100 works drawn from the collections of decorative arts and paintings. These works will be chosen by the people of Hamilton. They will include favourites of visitors, the staff of the gallery and, in particular The Champions a recently created group of individuals, who have each chosen a work they believe is the most significant in the Hamilton Gallery Collection. The Champions have spoken about their choice on the video to be presented as part of the exhibition.

Full length early 20th century portraits of ladies will stand opposite a glazed cabinet that contains a rare and delicate coffee set that those same ladies could have used for their morning coffee. 20th century ceramics will be displayed, tipping and tilting at a life size porcelain bust of a twenty-first century man. The portraits will jostle for space with profound landscapes, a typical fifties' house, exquisite Still Lifes and local coastal scenes. Upstairs the permanent exhibitions of the Paul Sandby Collection and the Colonial masterpieces will be on display.

Visitors will be able to evaluate many treasured works from the Gallery's collection. They will have an opportunity to write a short story or choose to vote for their favourite work. Through this process, the most loved Hamilton Gallery Work of Art for 2020 will be identified for acknowledgement as part of the upcoming 60th Anniversary. Herbert Buchanan Shaw's bequest made the building of the Gallery and the establishment of the collection possible in 1961. Since that time the Gallery has continued to enjoy the support of Government, the Shire, philanthropists, donors and the community in general flourishing as the cultural hub of Hamilton.

Curated by Maudie Palmer AO and Eugene Howard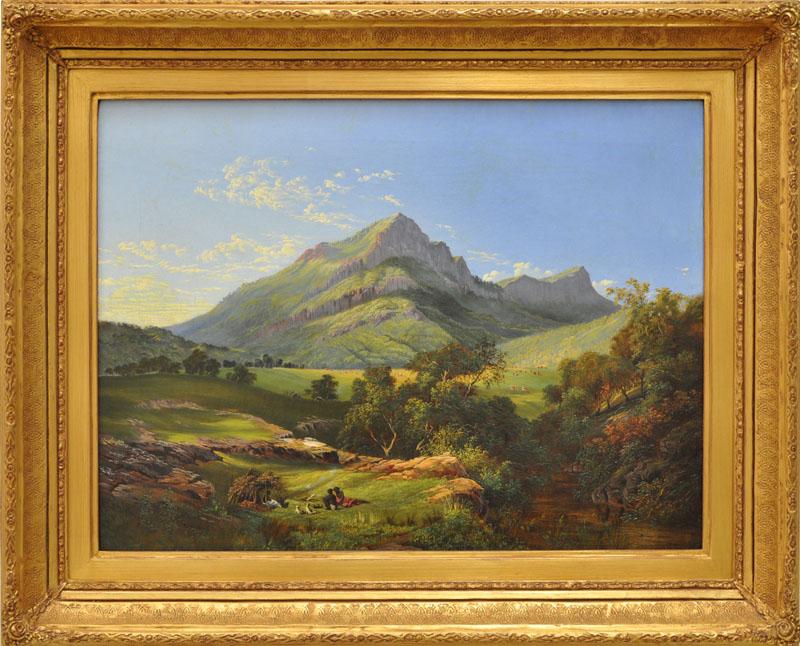 ---
Hamilton Gallery
A Dog's Life
21 September 2019 - 20 January 2020
A Dog's Life presented in Hamilton Gallery's Print Gallery, celebrates the unique connection between humans and dogs, and includes works by Michael Leunig and Jacqueline Mitelman, with submissions also sought from the public.

Michael Leunig and Jacqueline Mitelman are acclaimed Australian artists. Mitelman is one of Australia's revered photographers, winning the National Portrait Prize in 2011. Michael Leunig has been hailed by The Sydney Morning Herald as the 'grassroots philosopher of innocence, melancholy and disillusionment', he was made a national living treasure by the National Trust in 1999. This exhibition showcases an exquisite selection of Leunig and Mitelman's finest canine focussed works, and also includes stories from author and broadcaster Phillip Adams.

Curated by Maudie Palmer AO and Eugene Howard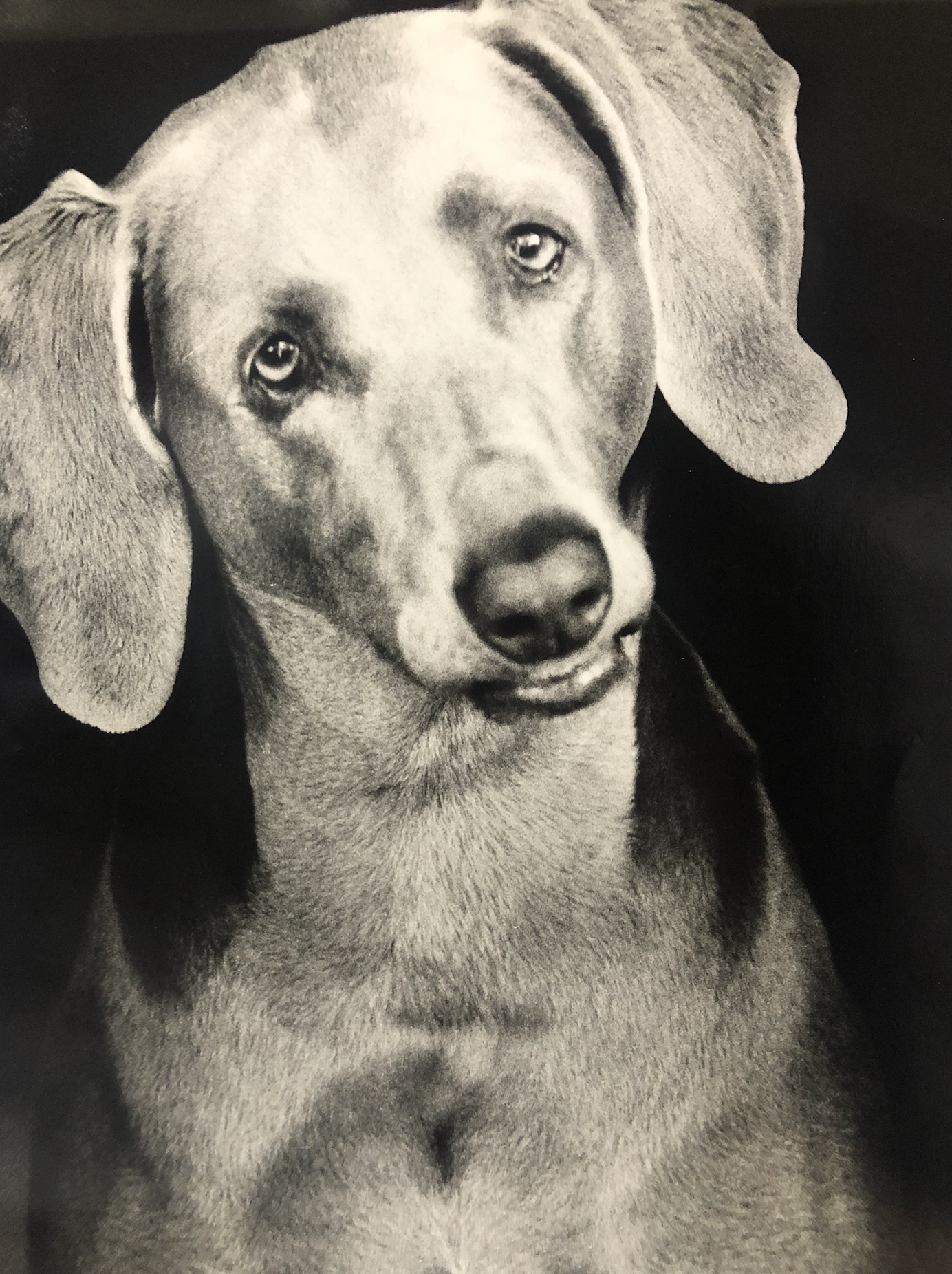 Image: Jacqueline Mitelman
Gelatin silver photographs 1998
48 x 37 cm
Private Collection
---
Wangaratta Art Gallery
Outcomes of Boorhaman Residency Program
24 February – 25 March 2018
Outcomes of Boorhaman Residency Program presents an eclectic array of art works and objects made and collected during the inaugural Boorhaman Residency Program, in the spring of 2017, curated by Kate Hill and Eugene Howard.
A wide net has been cast to capture the constituent parts of the Boorhaman Residency Program for presentation here at Wangaratta Art Gallery. What is presented includes central elements from Chaco Kato and Dylan Martorell's residency, reflecting key tenets of their respective practices and modes of working, an incisive text contextualizing the Boorhaman Program within a broader critical arts ecology by writer Abbra Kotlarczyk and documentation of the site and its recent history as seen through the 'detritus' gathered around the school buildings over time, as well as objects collected from around the town of Boorhaman. Additionally, sound recordings, conversations and a short video capture a brief snapshot of the atmosphere and energy present throughout the program.
Chaco Kato
presents a suite of sculptural textile works made whilst immersing herself in the unique environment of Boorhaman. Recurring processes and materials within Kato's practice are powerfully present here, as seen through the utilization of ubiquitous orange scaffolding presented as an improvised weaving 'loom', the re-use of materials that are in constant circulation within her practice and the large-scale repetition of simple craft techniques such as knotting, macramé and weaving. This installation incorporates segments of an ambitious large scale knotted rope work made by Kato on site in Boorhaman, originally tensioned between a majestic Lemon Scented gum (Corymbia citriodora) at the Boorhaman Primary School. An array of collaboratively woven wall hangings are presented here also, used during the residency as a catalyst for nurturing communion between the artist and local people.
Dylan Martorell
presents a series of photographic collages and a video work archiving the chaotic and cacophonous collaborative endeavours between the artist and local youth. These works offer a tender and humorous insight into the series of workshops delivered by Martorell, whilst highlighting elements of the 'bower-bird aesthetic' and site-specific sculptural activity that Martorell has become renowned for. With the generous support of many locals from around Boorhaman, various discarded pieces of farm machinery and detritus from daily life were gifted to Martorell, these objects form the bedrock for the project he produced.
This program took place at the dis-used Boorhaman Primary School in the small town of Boorhaman on PBangerang country some 18km NW of Wangaratta. The Boorhaman Residency Program was devised by Eugene Howard and Kate Hill (directors of Residency Projects), who sought to bring new life to the school grounds whilst offering an opportunity for artists to experience an environment and communities distinct from their own. This program afforded the communities of Boorhaman and surrounding areas the opportunity to engage with and contribute to the various installations at the Boorhaman Primary School. During the Boorhaman Residency Program artists Chaco Kato and Dylan Martorell held a series of workshops at the Boorhaman Primary School, these workshops were attended by both adults and children and contributed significantly to what you see here today.
This exhibition draws into focus the broader philosophical framework of Residency Projects, of which the Boorhaman Residency Program was the inaugural program. Residency Projects was formed to enable creative practitioners and organisations to spend time in significant places deepening their practice. Residency Projects engages creative practitioners and professionals from multiple disciplines, through a responsive and flexible 'residency' model creating a space for conversation and collaboration. Residency Projects values place, ecology and community, the driving forces behind the Boorhaman Program.
Eugene Howard and Kate Hill would like to thank the numerous people and organisations that helped to make this project happen, some of the most important include:
Judy, Barry & Merryn Byrne
Helen Hill
Alan and Colline Muir
Abbra Kotlarczyk

Grey Shrike-thrush (Colluricincla harmonica)

Boorhaman Pub

Bruck Textiles

Mary & Norm Naughtin

Boorhaman CWA

Daniel Santangeli

Workshop participants and all parents/guardians

Justine Ambrosio (Rural City of Wangaratta Council)

Millie Cattlin and Joe Norster (The Projects)

Michelle Zemancheff (Nillumbik Council)

Wangaratta Art Gallery

Ian and Faye Livingstone (for their mowing)
Riley Minns

Creative Victoria

The Australia Council for the Arts

Creative Partnerships Australia

The Australian Cultural Fund

The Besen Family Foundation
The State Government of Victoria: Department of Education and Training, the Department of Treasury and Finance and the Department of Premier and Cabinet



Talks: Opening by former Boorhaman Primary School Principle, Judy Byrne and Director of the Wangaratta Art Gallery, Simone Nolan

This project has been assisted by the Australian Government through the Australia Council, its arts funding and advisory body, the Victorian Government through Creative Victoria and by the Besen Family Foundation through Creative Partnerships Australia's Cultural Fund.