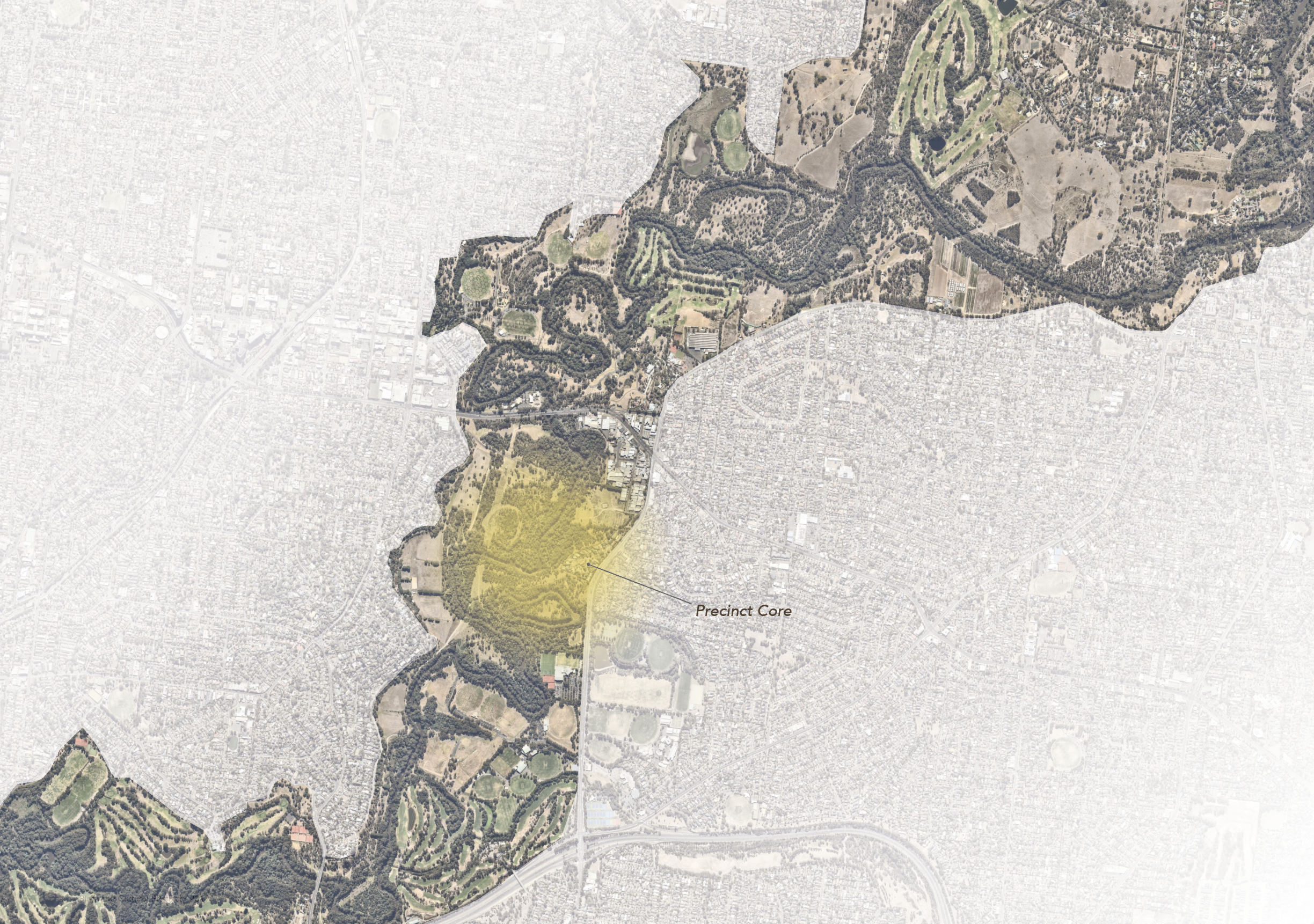 Location: Ivanhoe, Bulleen, Eaglemont, Heidelberg, Lower Plenty, VIC
Year(s): Development/consultation 2018-19, delivery TBC
Status: Proposed
Team: Co-conceived by Maudie Palmer AO and Eugene Howard with Senior Wurundjeri Elder Aunty Joy Murphy Wandin AO
Endorsed by: Heide Museum of Modern Art (MoMA), Yarra Riverkeeper Association Inc. and supported by the Birrarung Council

Our submission to DELWP's Ministerial Advisory Committee (MAC) on the Draft Yarra River – Bulleen Precinct Landuse Framework Plan can be viewed here


The Birrarung Cultural Precinct is a proposal to create an expansive precinct linking significant cultural spaces and parklands on both sides of the Birrarung (Yarra River), from Ivanhoe to Lower Plenty, an important part of Wurundjeri Country. The Birrarung Cultural Precinct proposes a wellbeing precinct nourishing arts, culture, sports and tourism. This new precinct will celebrate the 'spirit of place' and the unique environment associated with the river. The NEL presents a once in a lifetime opportunity to deliver an ambitious cultural precinct of international significance. Importantly, The Birrarung Cultural Precinct would deliver Action 21 of the Victorian Government's Yarra River Action Plan.