Eugene Howard is an independent artist and arts worker, he is Artistic Director/CEO of Residency Projects Inc., a Not-for-profit arts and cultural organisation co-founded in 2017 with artist Kate Hill. Eugene works across various mediums looking into ideas around care, custodianship and place. He has been involved in numerous inter-disciplinary projects as both an artist, administrator and producer.
Through Residency Projects Inc. he has worked in partnership with the Victorian State Government, the Wurundjeri Woi Wurrung Cultural Heritage Aboriginal Corporation, Parks Victoria, and various Local Government Authorities and cultural organisations. He is currently developing a major new multi-use, permanent arts and cultural center on the outskirts of Melbourne, the 'Garambi Baan/Laughing Waters Residency Centre', launching in 2020.
Eugene sits on the Testing Grounds Board, and since 2017 has sat on Nillumbik Shire Council's Arts and Cultural Development Advisory Committee, steering the development and delivery of the Council's Arts & Cultural Strategy (2018-2022). He studied at the Victorian College of the Arts (University of Melbourne), RMIT University and has undertaken scholarship with the New York Studio School in Italy. As an artist, Eugene has exhibited internationally and is held in both private and institutional collections including RMIT, Maroondah City Council and Abbotsford Convent Foundation, amongst others.
---
---
Nillumbik Shire Council

Unanimous approval of the new Garambi Baan/Laughing Waters Residency Centre.


See
here
---
Hamilton Art Gallery, VIC

In The Eye of The Beholder
Curated by Maudie Palmer AO & Eugene Howard
25 January - 24 May 2020


See
here
Nicholas Chevalier, Russia/England (1828-1902)
Mt Abrupt, The Grampians c.1864
Oil on canvas
Purchased by the Hamilton Gallery Trust Fund – M.L. Foster Bequest, with assistance of the Friends of Hamilton Gallery 2004.058



---
Garambi Baan/Laughing Waters, Eltham VIC
February 2020
Documenting the houses at Garambi Baan/Laughing Waters with photographer John Gollings AM.
---
Gariwerd/Grampians

Site Visit #3 September 2019
---
Hamilton

November 2019
Hamilton, Vic
---
Gariwerd/Grampians
August, 2019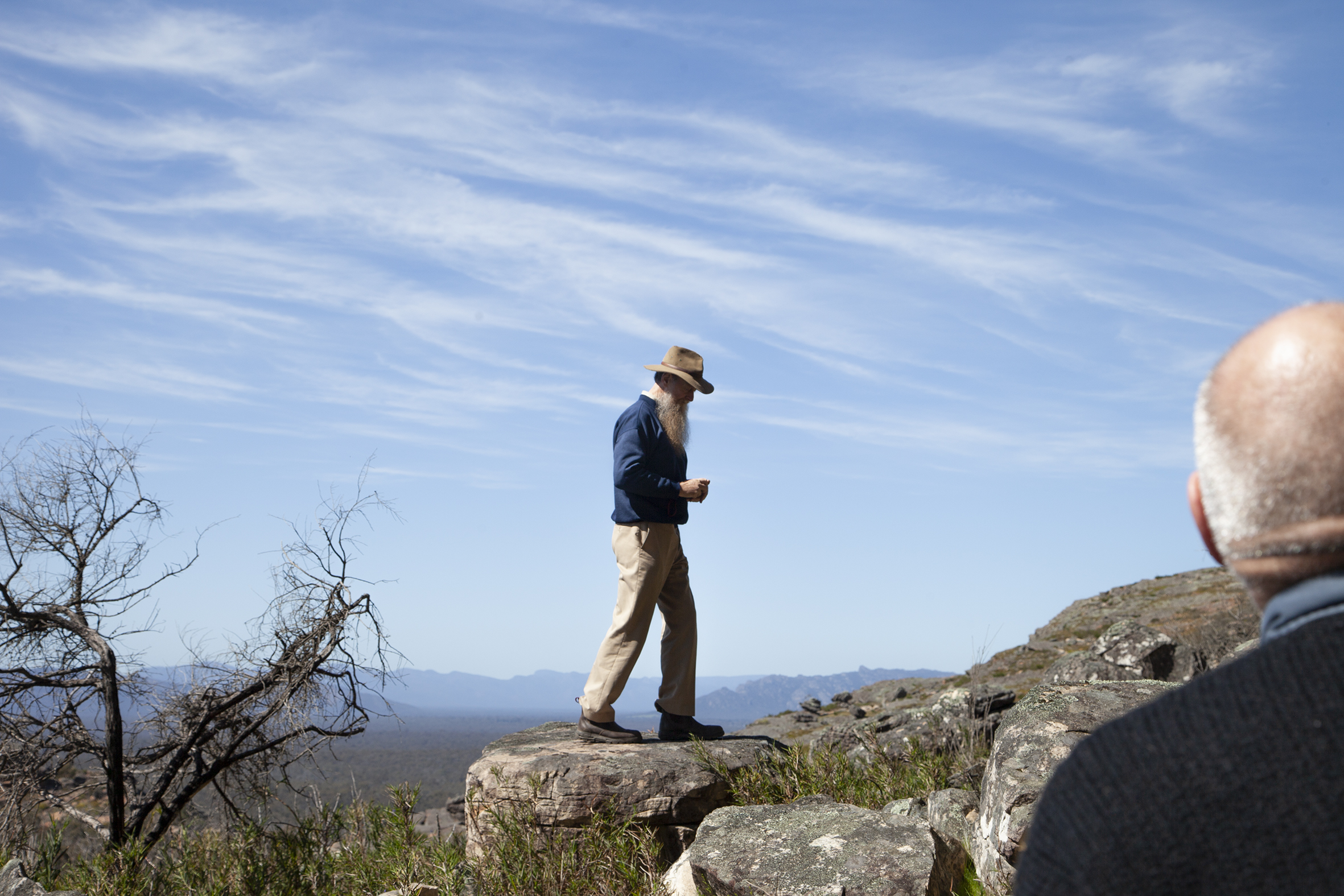 ---
Birrarung (Yarra River) Catchment Project

June 11 2019
Yarra Ranges
---
Budj Bim Cultural Landscape Site Visit


August 2019
Budj Bim
"The Budj Bim Cultural Landscape is at the heart of Gunditjmara country. At around 30,000 years old, Budj Bim (formerly known as Mt Eccles) is Victoria's youngest volcano and the site of the revelation of an ancestral creation being of Gunditjmara country.
The resultant lava flows over the past 30,000 years were cultivated by Gunditjmara peoples to engineer one of the world's oldest freshwater aquaculture systems to farm and harvest Kooyang (short finned eels) and other fish. Alongside the traditionally engineered aquaculture systems, Gunditjmara clans established villages along the Budj Bim Cultural Landscape by building clusters of stone houses.
Following this immense history and heritage of sustainable development through cultural tradition, beliefs and practices, the Gunditjmara and the
Winda-Mara Aboriginal Corporation
partnered together to establish the Lake Condah Sustainable Development Project." (Gunditj Mirring Traditional Owners Aboriginal Corporation website, accessed: 16/04/2020)
---
Wangaratta Art Gallery
September 2018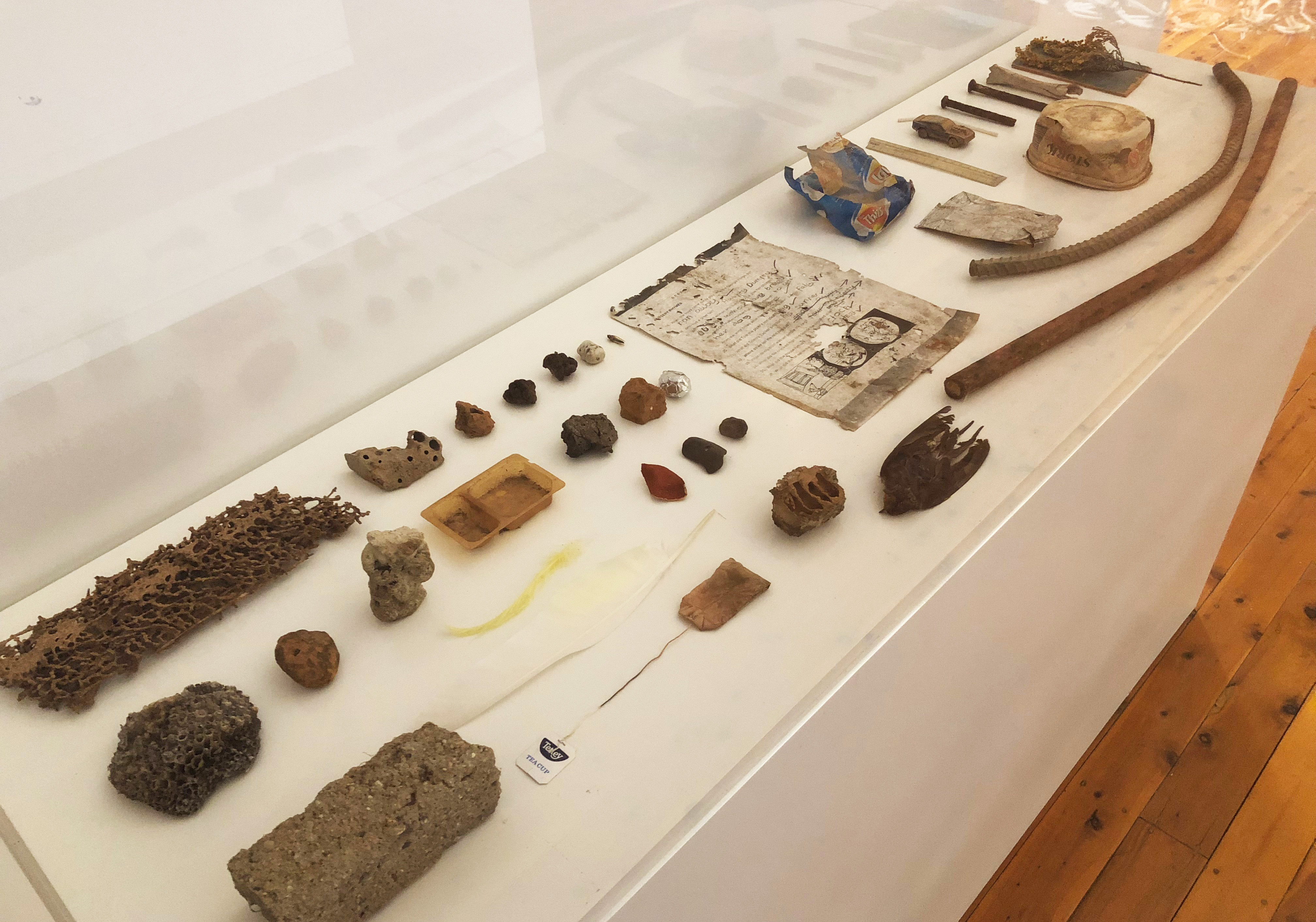 ---
Boorhaman Residency Program
September 2018